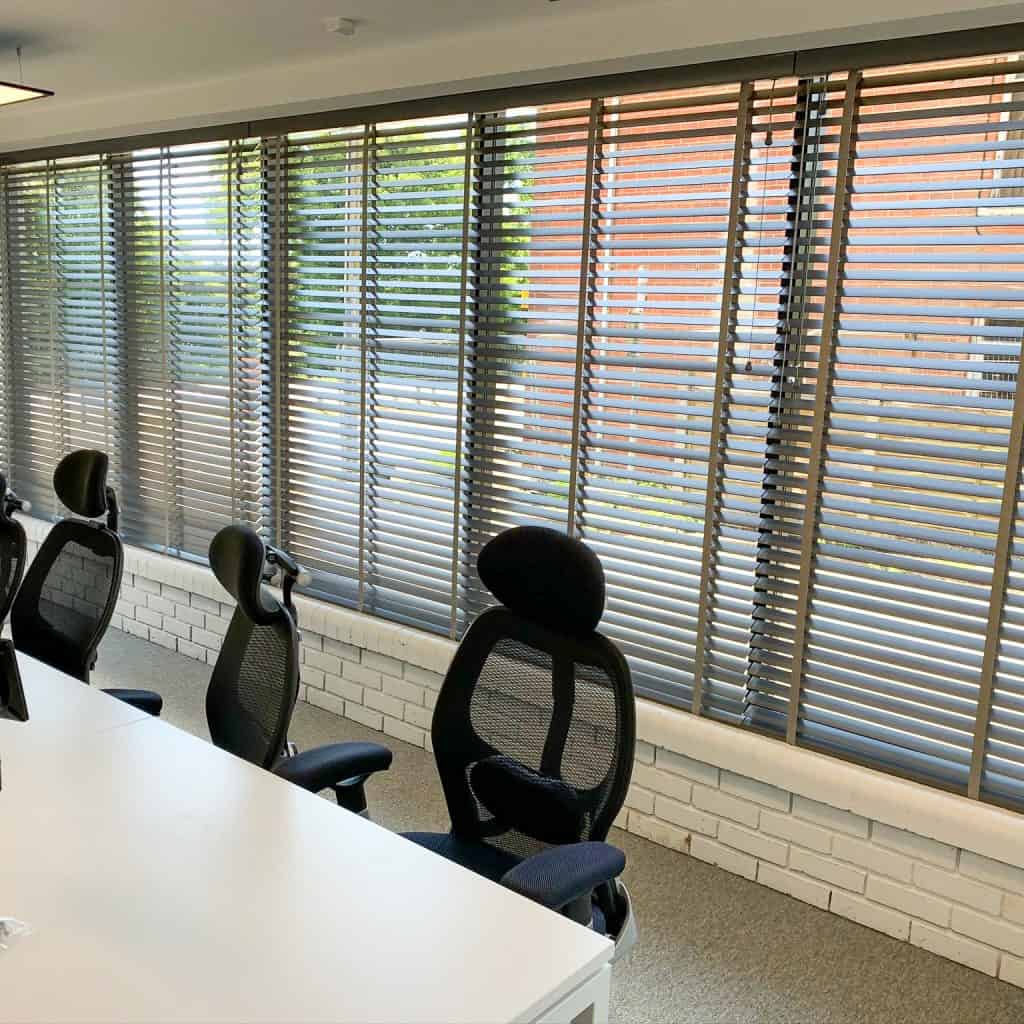 We were contacted by Clevertouch marketing to supply them with some commercial blinds at their new premises in Ropley, Hampshire. As a rapidly growing marketing company based in Hampshire, their office in the market town of Alresford had become too small. Their new larger offices in Ropley used to be an old kitchen showroom, so the re-fit to turn an old showroom into a usable office space was a large job.
They needed effective commercial blinds to cover the large, south facing windows that faced the busy A31 Winchester Road. They required commercial blinds that would be effective in blocking enough light to reduce the glare on their computer screens and reduce heat from the sun against the windows whilst still providing a light and airy working environment.
Additionally, they asked for blinds that would look as good from the outside as they would on the inside. They are a company who have many clients visiting their offices, so their commercial blinds needed to look professional and aesthetically pleasing.
As leading professionals in the commercial blinds industry, we were able to provide Clevertouch with expert advice and advised them on the various options they could choose from.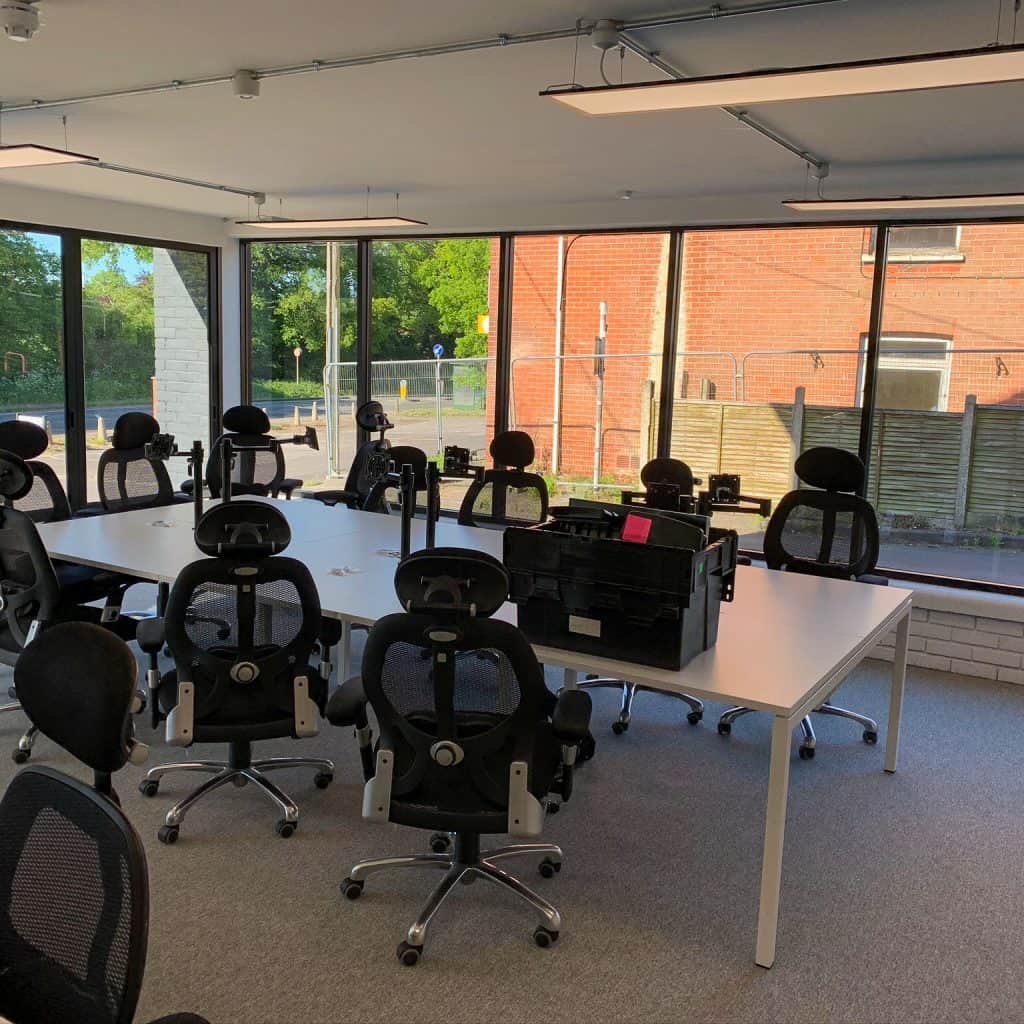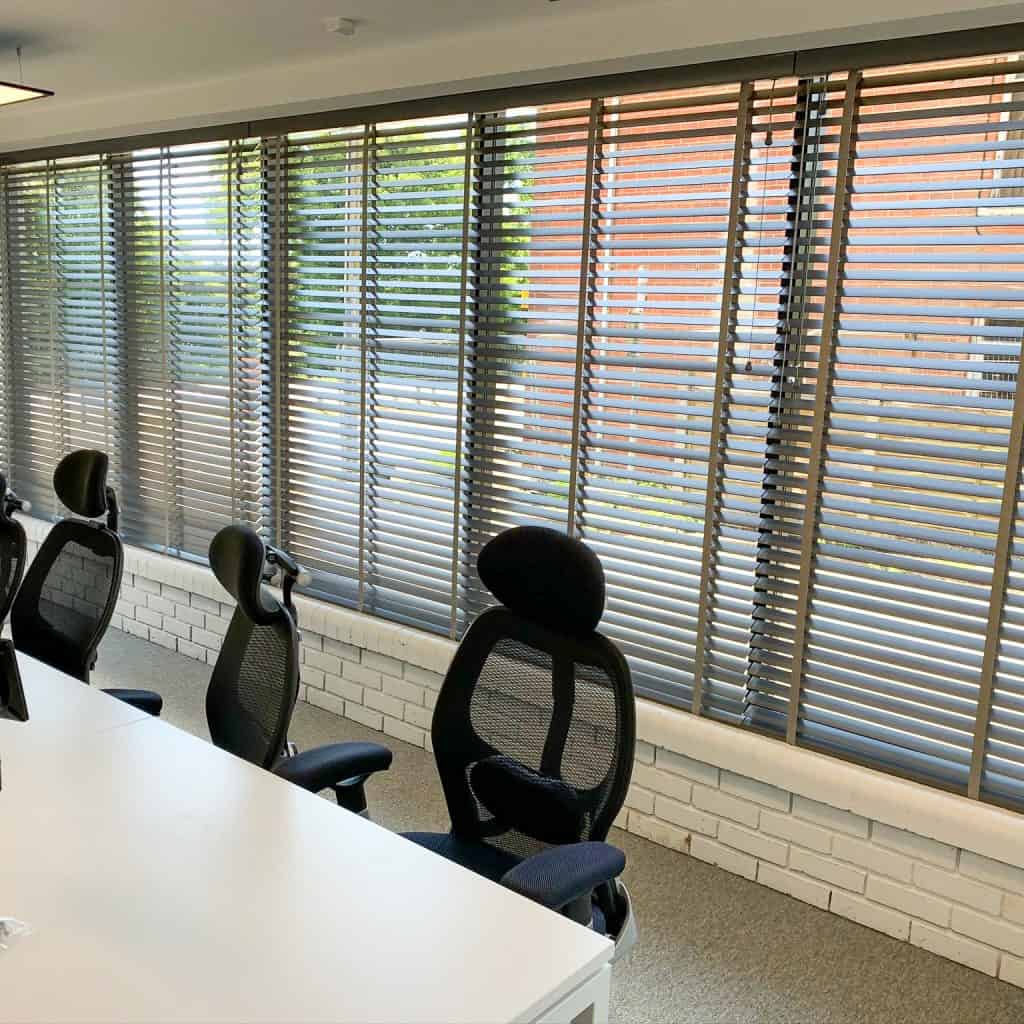 We provided Clevertouch with a few options that would be appropriate for commercial blind use. Here at Winchester Blinds and Shutters the most common and recommended commercial blinds are either roller blinds, vertical blinds or venetian blinds. Our commercial blinds are made with robust and high quality components and materials that are more suitable and hard wearing than regular household blinds. This is due to them being made for larger windows and generally being subjected to more wear and tear.
Clevertouch decided on wood venetian commercial blinds. They preferred the sleeker look and finish that wood venetian blinds gave in comparison with roller blinds or vertical blinds. The tilting louvres on the wood venetian commercial blinds would give the staff ultimate light control that would filter into the office. Wood venetian commercial blinds would still allow natural light into the office to provide a comfortable working atmosphere whilst still ensuring light could be averted from computer screens and reduce glare.
Contact Us To Book A No Obligation Visit
Wood Venetian Commercial Blinds in Ropley
The Clevertouch offices are spread out over 2 floors. They wanted a professional and uniformed look throughout the building. The wood venetian commercial blinds were the perfect solution to ensuring their premises looked welcoming to their clients whilst also providing a calming working environment. The sleek, streamlined, wooden slats create a sophisticated look on both the outside and the inside of the building in Ropley, Hampshire.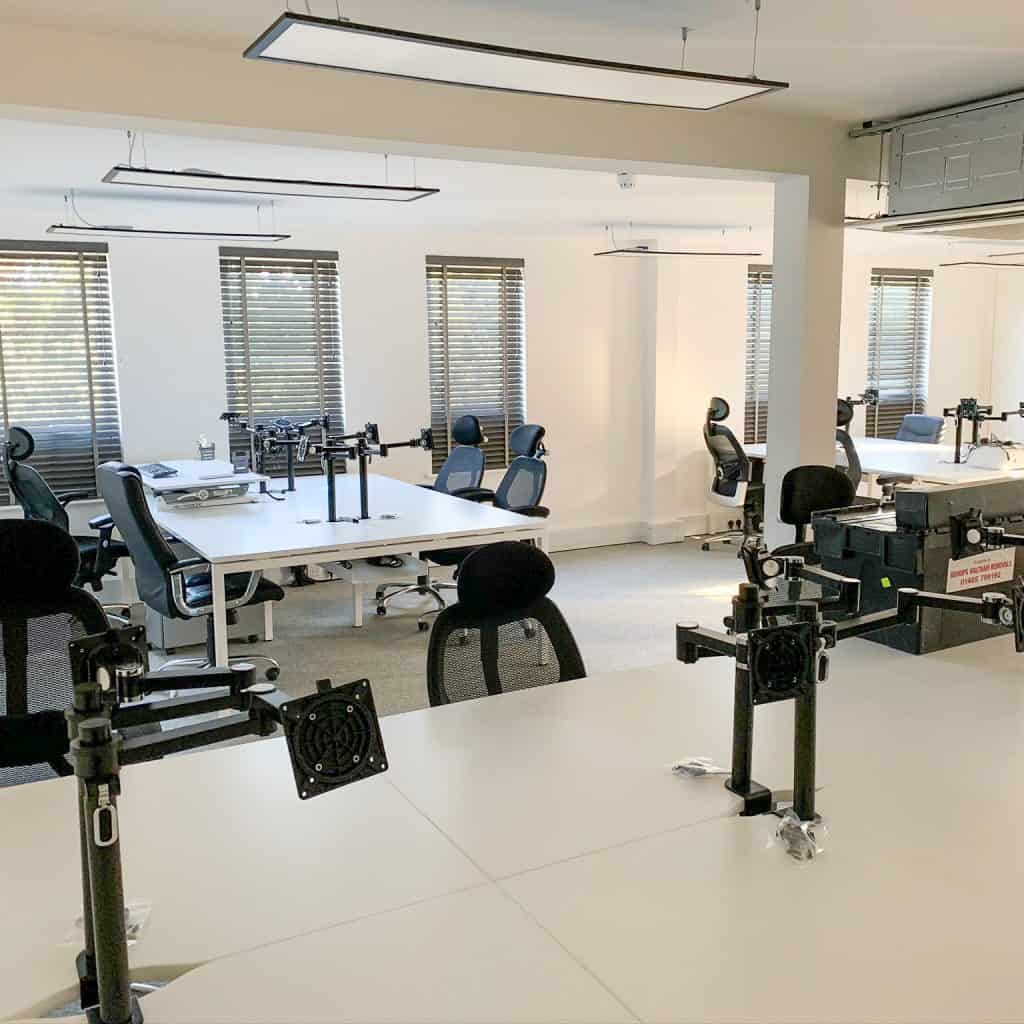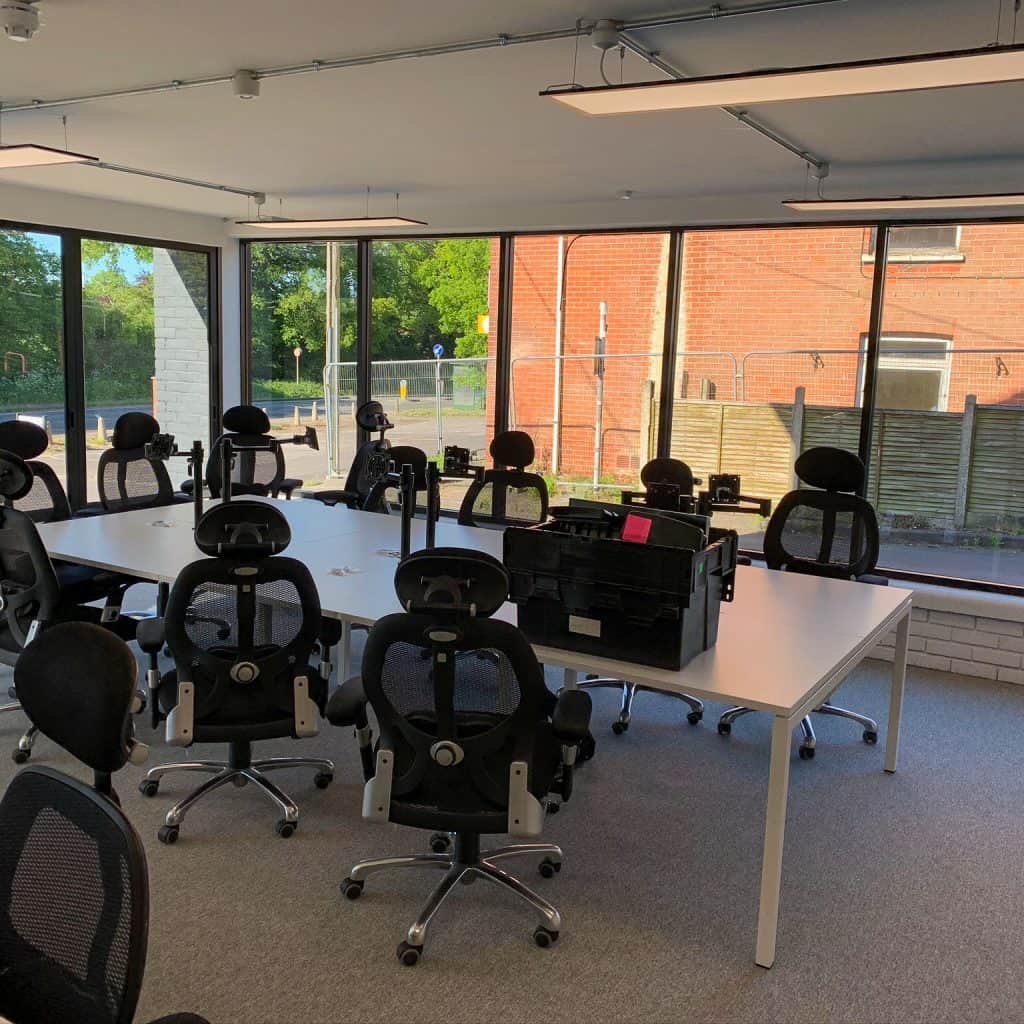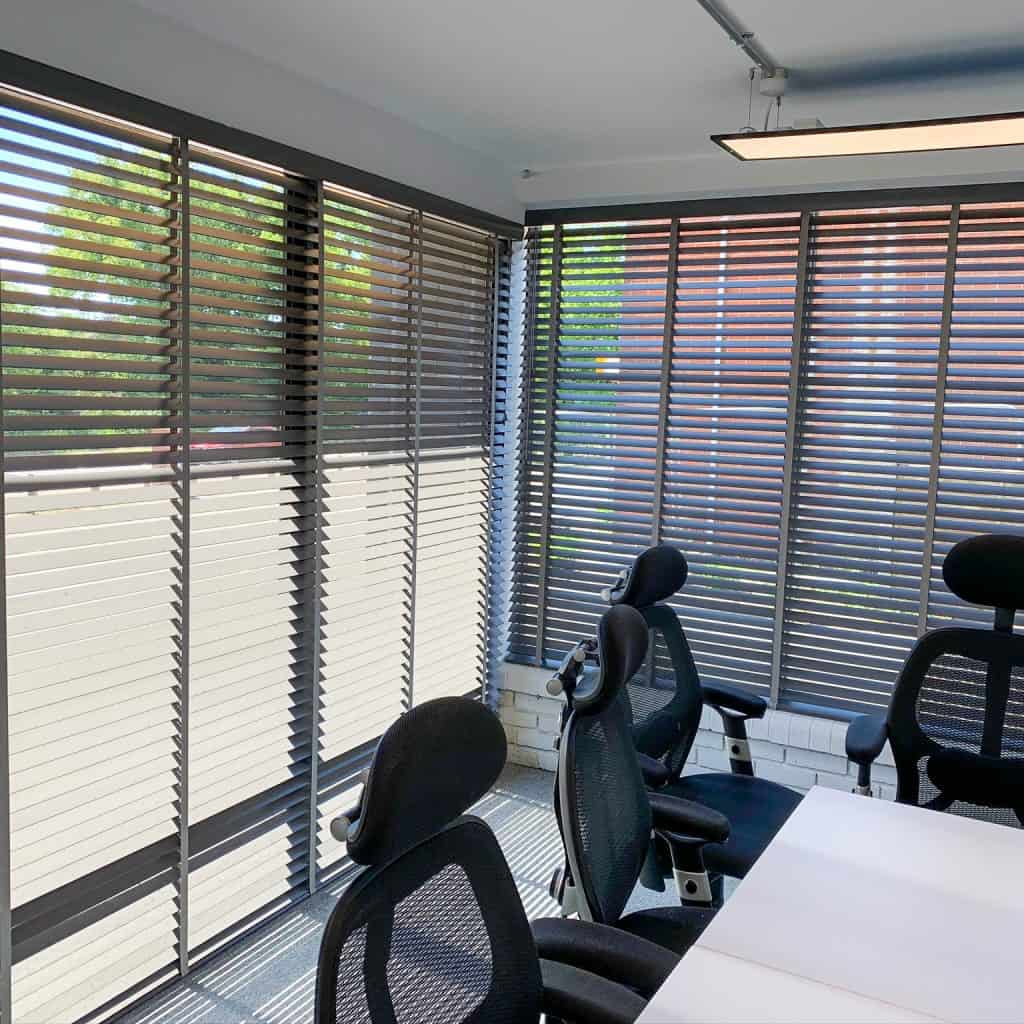 Commercial Blinds - Ropley Hampshire
From ordering to delivery of commercial blinds usually takes between 4-6 weeks. For Clevertouch in Ropley, Hampshire we allowed 5 hours for the fitting all 15 blinds.
The wood venetian commercial blinds provided a unified look for the office refit. They provided the perfect balance of light control whilst also providing excellent privacy from the busy A31 Winchester Road.
Clevertouch were thrilled with the finished result and were excited to finally welcome their staff and clients into the newly refurbished offices.





"Thank you to Dean and the team.
Dean gave us great advice about what blinds would best suit our office and our needs.

He was fitted the blinds promptly and cleared all the rubbish away afterwards.

We are thrilled with our blinds."


Clevertouch, Ropley
May 2020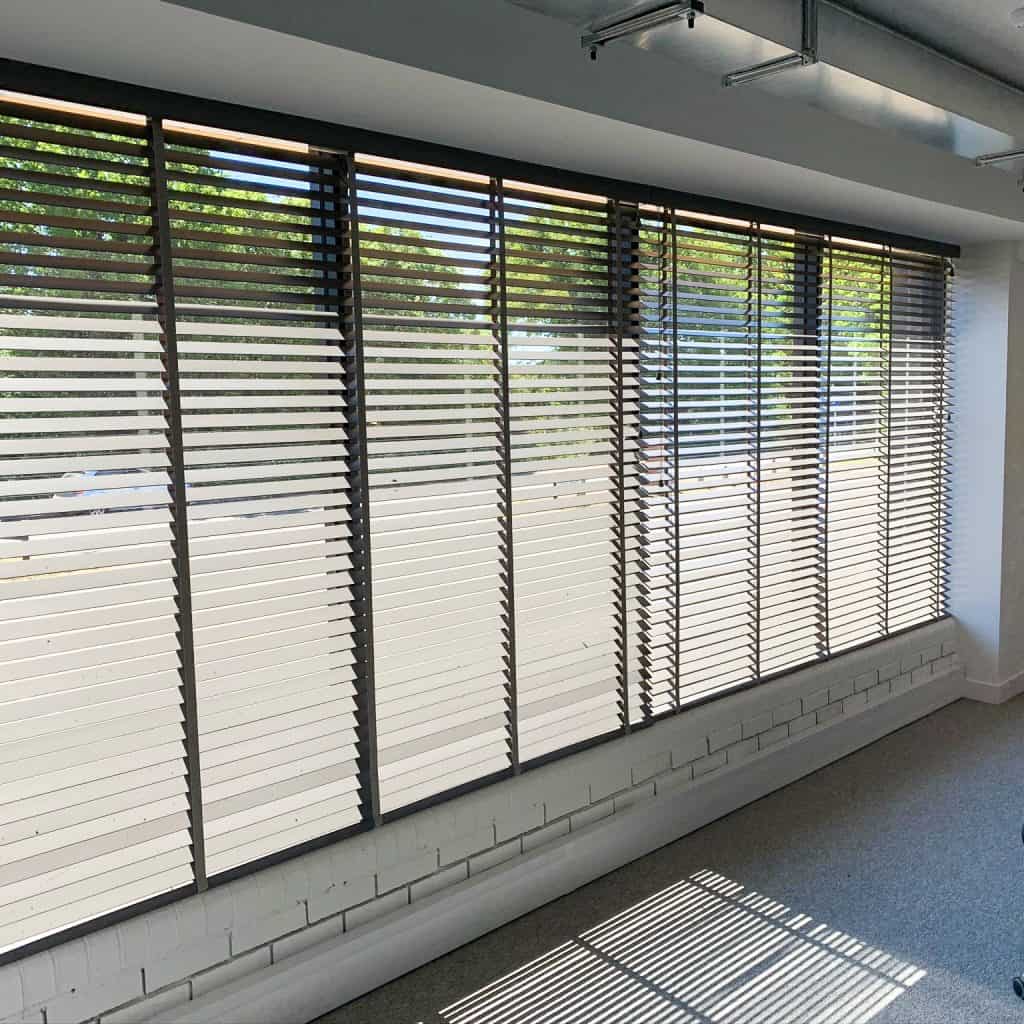 Here at Winchester Blinds and Shutters we are an independent, family run business that have been supplying Shutters, Blind and Awnings for over 28 years. We pride ourselves on only supplying the highest quality, bespoke, made to measure products. Our prices are highly competitive without compromising on the quality of our products. As a local, independent business we provide the very best individualised, personal approach.
We have supplied many commercial blinds and awnings to various offices and shops all over Hampshire, Dorset, Surrey, London, Sussex and Kent.
Our commercial blinds and awnings are an excellent addition to any shop, office or commercial premises. We supply only the highest quality materials and components whilst still providing our customers with excellent value for money. Our commercial blinds and awnings come with a full 5 year guarantee and also offer servicing to your blinds and awnings at an additional affordable cost.
For more information and a free no obligation quotation contact us at hello@winchesterblinds.com or 01962 736836
Take a look at our main commercial blinds and awnings page for more information or click on the links below to see what other services we provide.