Unleash the Beauty of Your Home
How our electric roller blinds are a perfect solution to creating privacy and light control at a touch of a button.
Our motorised blinds are the ultimate solution to those who are looking for ease of use, sleek design and synchronisation with their automated home.
Powered by Somfy products, we provide electric blinds for all windows such as bifold doors, roof lanterns, conservatories, skylights, Velux and orangeries.
With a choice of roller, roman, pleated and blackout blinds, and a vast array of fabrics, there's a huge range to suit any room and design preferences.
Electric Blinds for Windows
Suitable for any window type, our electric blinds really are incredibly easy to control. At the touch of a button, your motorised blinds give you the ultimate lighting and privacy control.
Controlled by Somfy, your electric blinds can either be battery powered or mains powered. Available in many different fabrics, colours and blind types, there's no shortage of styles to suit your home and design preferences.
A brilliant feature of Somfy controlled motorised blinds is an automatic closure of your blinds when the internal temperature of your home reaches 25ºC. A perfect way to help keep your house cooler during the summer months. Not only this but they can also come with light sensors to automatically open and close your electric blinds at sunrise and sunset with the addition of a Somfy Tahoma switch.
With the addition of a Somfy hub, home automation works seamlessly with Amazon Alexa and other voice activation compatible devices. Find out more below.
If you're looking for electric roller, venetian, roman, pleated, Velux, conservatory, skylight or glass lantern blinds, our Somfy controlled motorised blinds have many advanced practical features to fit flawlessly into your home.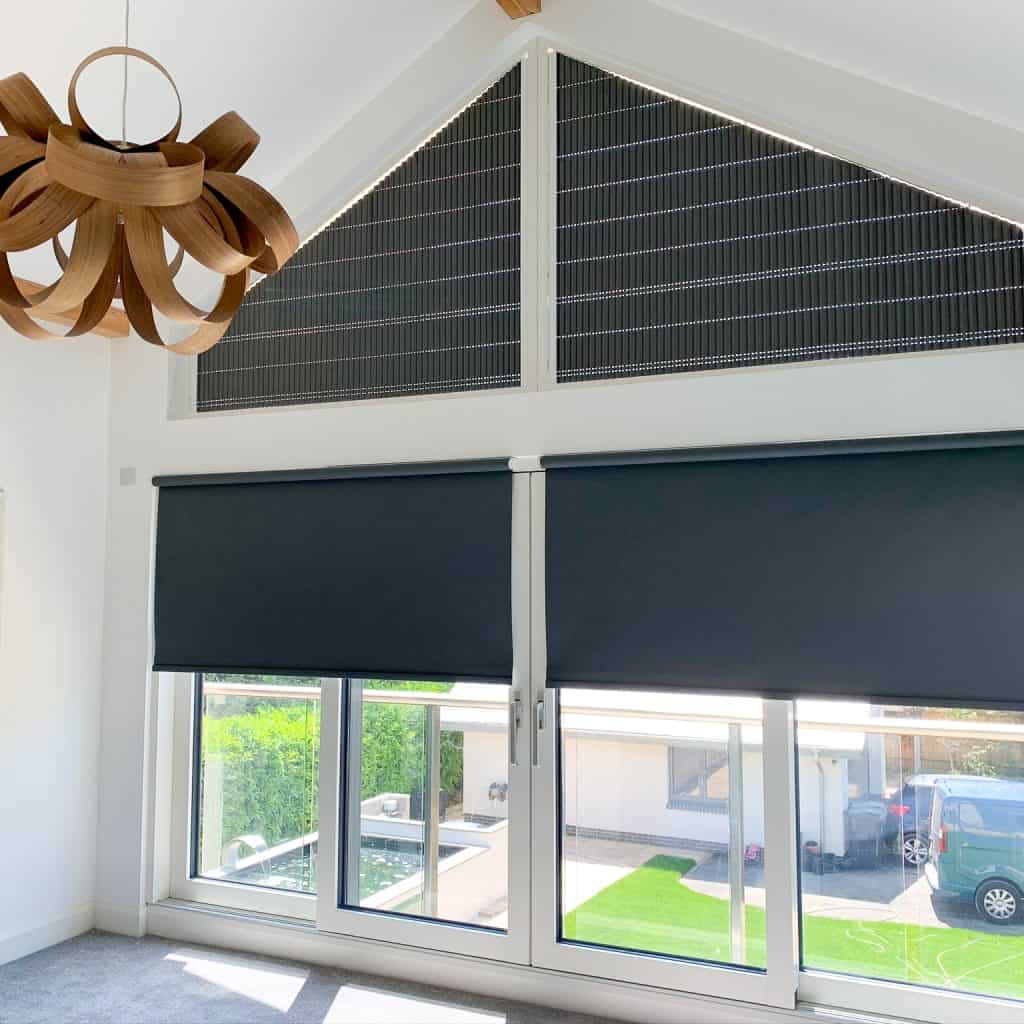 Rosie Wyatt
28. September, 2023
Delighted with new blinds in bedrooms, bathrooms and kitchen. Dean has great attention to detail and is very knowledgeable. Very happy with the service, time keeping and budget. Happy to recommend.
Catherine Brill
22. September, 2023
Excellent service . Very knowledgeable and a very good choice of shutters . Very happy !
James Crook
19. September, 2023
Dean is great. From the first appointment he understood our needs, ordered and installed the products extremely fast. Looking forward to using him again next year
Excellent service from Dean very professional lots of samples and quick installation time plus very good pricing. We are so pleased with finished products the blind run smoothly and all the workings fixed safely with young children in mind.
Angela Matwasa
14. September, 2023
WoW thoroughly recommend Dean, really happy with the quality of his blinds and fittings. They look more expensive than we paid, thank you.
Rachael
13. September, 2023
Great experience getting shutters fitted - good price and great service
Kathreen Pyrke
12. September, 2023
Would highly recommend, good quality blinds with lots of variety and choices of style. Quick from quote to installation. Lovely friendly service.
Janie Horlock
5. September, 2023
Dean was a pleasure to deal with from the initial measuring up and quote. Through to communication about fitting the shutters. Steve was the fitter that came to us and did a great job, quietly, efficiently and tidily. The shutters are a great quality and I'm pleased with the result.
Emma Kinch
30. August, 2023
I thoroughly recommend Dean ! From the first telephone call through to fitted blinds was great. Dean was happy to advise me of my options. The fitting of all 8 blinds is perfect. Everything was done in a timely manner. I couldn't be happier!
Kuldeep Dhanda
29. August, 2023
Had the blinds fitted yesterday, great blinds and fitted perfectly. Dean came over and provided all the info and options available, Steve fitted. Both very very professional and I am so happy with everything. I would definitely recommend them.
For a free no obligation quotation email or call us on…
"I am absolutely delighted with my new blinds. They fit perfectly and almost light up the room. Very efficient service and competitive prices. Dean cleaned up so well the room was cleaner than before he came!"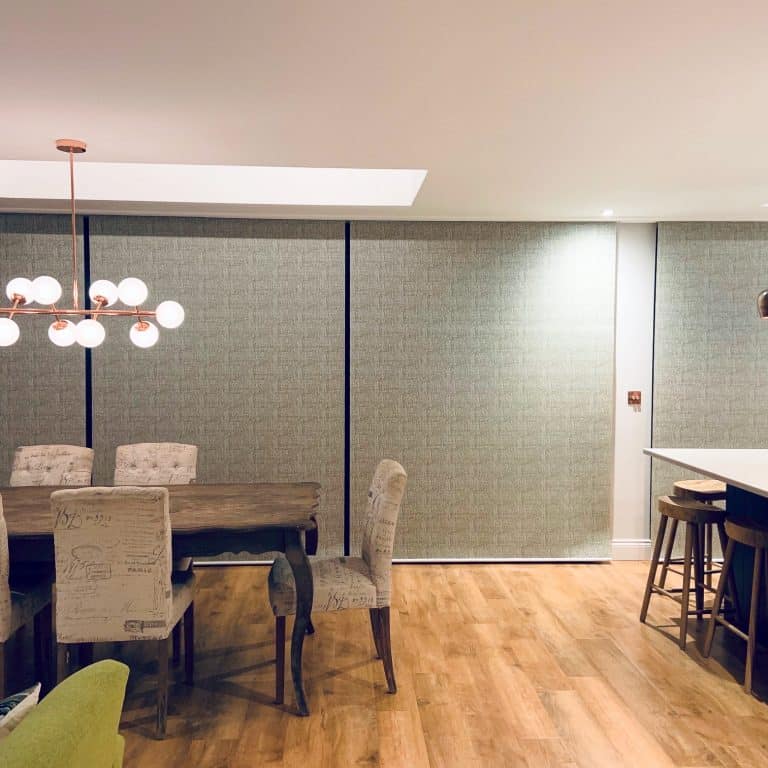 Bifold Door & Sliding Door Electric Blinds​
Bifold and sliding doors are an incredibly popular choice when it comes to house renovations or extensions. They are a beautiful focal point and oose practicality when making your garden an extension of your living space.
However, they can be a tricky window expanse to dress. Using heavy draped curtains defeats the purpose of the open, airy feel that bifold and sliding doors were designed to create. Our electric roller blinds are a perfect solution to creating light and privacy at a touch of a button. Whether you are deciding between battery operated or mains powered motorised bifold door blinds or sliding door blinds, we provide you with the expert, professional advice so you can make an informed choice.
There are many different options available to you, such as how many blinds to use to cover the window doors. You could consider what time of day the light hits your bifold/sliding door windows as to whether you have more electric blinds across your bifold/sliding doors to block out the sun at different times of the day. You might want to consider the positioning of the main door so that you have a smaller motorised roller blind for the main door for easy access
Not quite sure if you want electric blinds across your bifold or sliding doors? Then take a look at our pleated, perfect fit and bifold door blinds to see the other products we supply & fit. We always offer free, no obligation quotations with impartial, expert advice and can advise you on which would best in your home.
Looking to use your bifold or sliding doors to create your garden to an additional living space? Take a look at our awnings site to see how a motorised awning or pergola can transform your garden into an extension of your home.
For a free no obligation quotation email or call us on…
Home Automated Electric Blinds​
We offer a range of accessories to compliment and enhance our motorised blinds. With the addition of a Somfy smart hub, our Somfy controlled electric blinds provide the perfect solution to your home automation. 
Setting a timer on your electric blinds to open and close at a set time each day couldn't be easier. Voice activation with the use of an Amazon Alexa, Siri or Google Assistant is also available for even easier control without your Somfy electric blinds remote control. 
There's even the ability to access your motorised blinds whilst you're away through an app on your smart phone. The many options available to control your electric blinds are amazing.
All our motorised blinds are also compatible with smart light switches.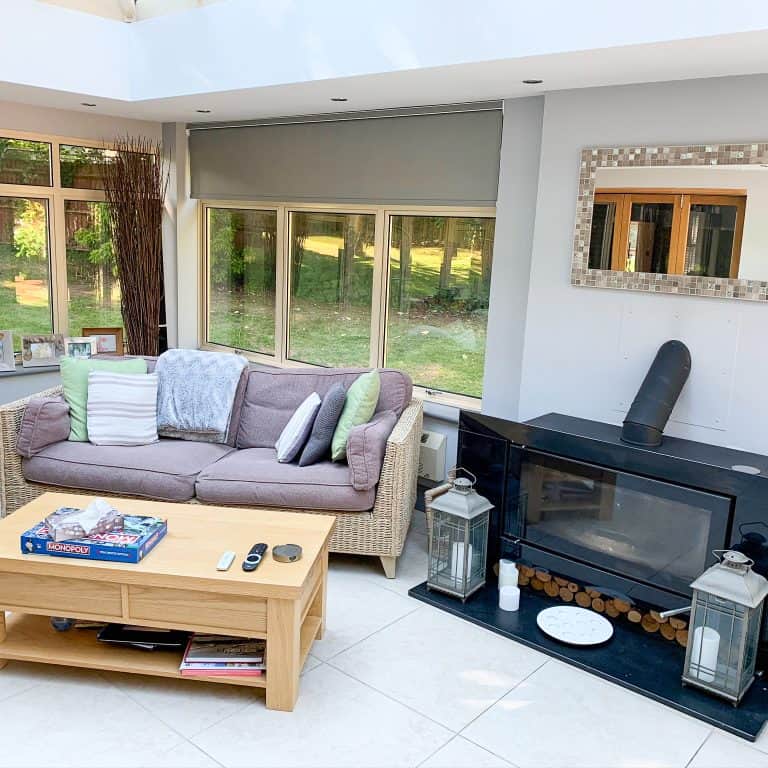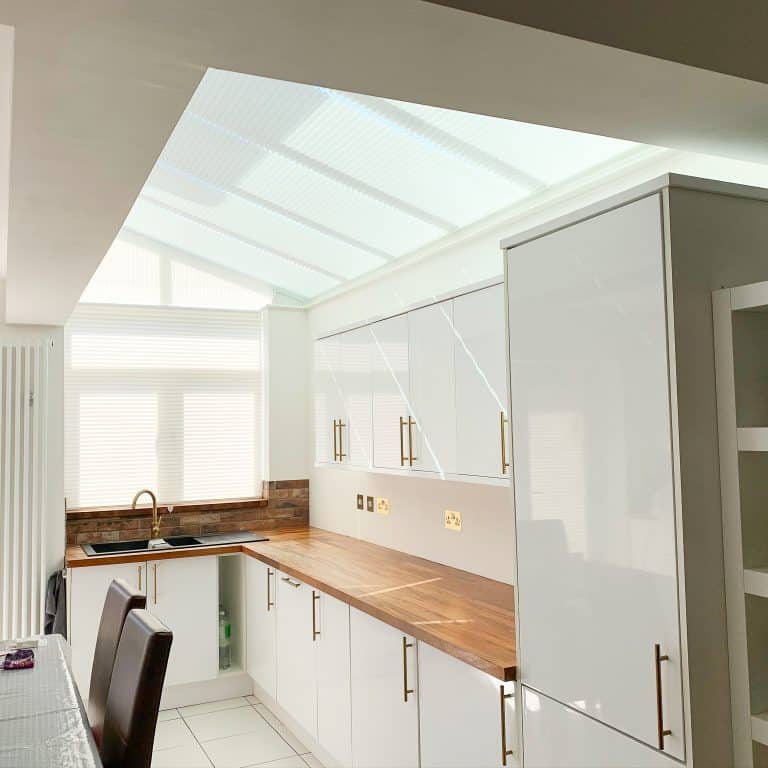 Electric Conservatory blinds & Electric roof blinds
Our motorised conservatory blinds are another excellent example of how useful electric pleated blinds are. When needing to control temperature and light in a bright conservatory, the ease of use that electric blinds bring is what a lot of customers are now turning to.
Many people are now wanting to change their existing conservatory blinds with motorised conservatory roof blinds to match in with the rest of their automated home or simply to enable them to use them easier. Most conservatory blinds are operated with a pole mechanism to enable you to reach the roof blinds. Our electric pleated blinds are much easier to operate with a touch of a button or voice activation.
For even more information visit our conservatory blinds page.
Electric Roof Lantern Blinds & Electric Zip Roller Blinds
Glass roof lanterns and roof lights are a beautiful design feature in homes which allows your room to be flooded with natural light. Yet, at times you still may want to block out a certain amount of light when the sun makes your room too hot or retain some heat during the winter months. 
Additionally, reducing the sun's glare in your room to screened items such as tv's and computers. Motorised zip roller blinds are a neat and tidy solution without taking away the beauty of your glass roof lantern or roof lights.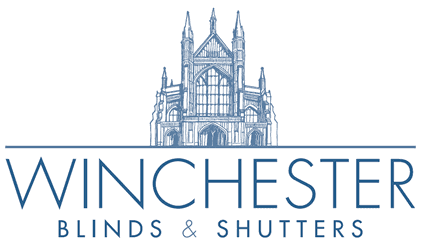 A family business, with a friendly, personal service
We are passionate about our business and pride ourselves on the upstanding reputation we have built. You can have complete trust in that from your initial enquiry through to fitting, we will provide you with a friendly, personalised and professional service.
We only use the highest quality materials and components to ensure that you receive the finest quality blinds and shutters in your home.
Ready to Transform Your Windows?
Request a Free Quote Today and Experience the Winchester Blinds and Shutters Difference!
Our team of experts is eager to provide you with personalised solutions tailored to your unique style and needs. Don't miss out on the opportunity to elevate your space with our top-quality blinds, shutters, and awnings.
Take the first step towards enhancing your home or business by requesting a callback.
Let us bring beauty and functionality to your windows with our unmatched craftsmanship and exceptional service!"