Bespoke Awnings
We think we can speak for everyone when we say that we can't wait for the end of lockdown and to start seeing our family and friends again!
It has been a long winter stuck indoors and we are dreaming of balmy alfresco entertaining with family and friends in the sun. With the rule of 6 outdoors due to come back into place on the 29th of March, now is the perfect time to get your gardens ready. 
Our bespoke awnings and canopies are a great addition to any garden to create a warm and welcoming atmosphere.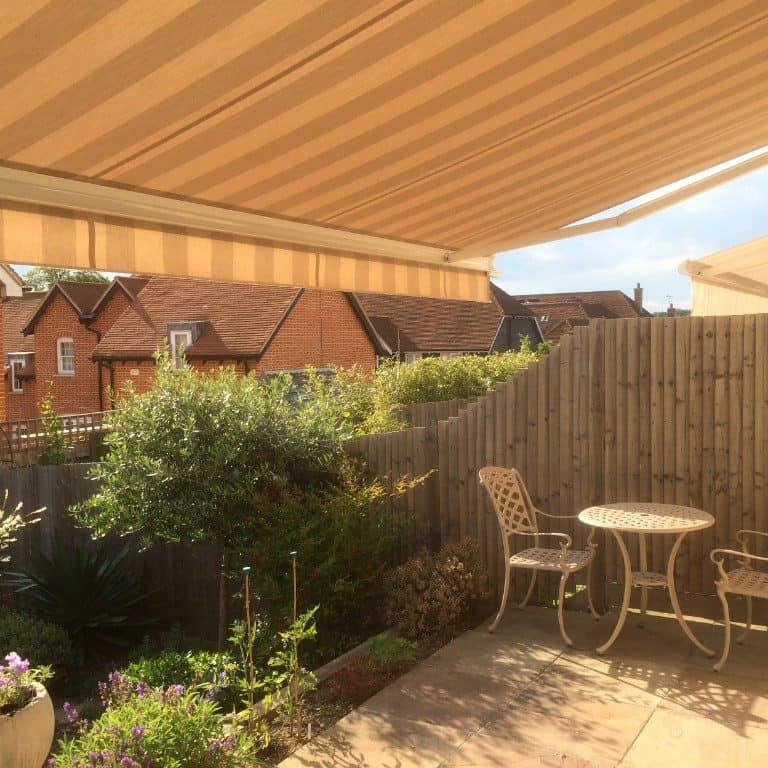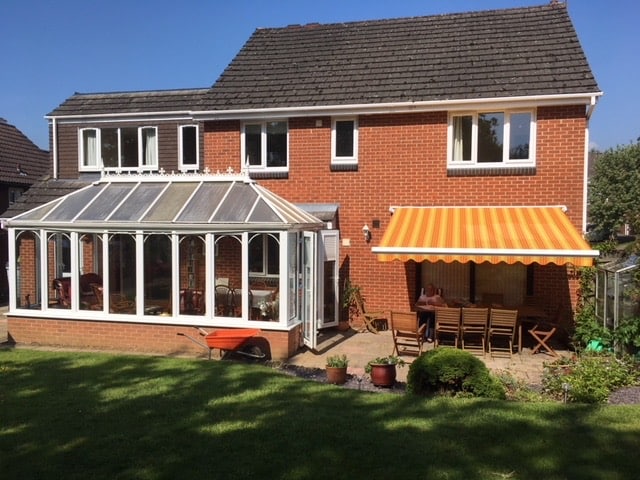 Lighting and Heating Awnings
With a variety of features such as lighting and heating our awnings and canopies are ideal for outdoor entertaining during the cooler months and all summer long.
The lighting options for awnings are great for providing some much needed light when it comes to entertaining during the darker evenings. You and your family and friends will have a lot of catching up to do, so with awning lighting, there will be no need to stop the party short.
This is also the same for heating…there is no need to wait until the summer to enjoy sitting in your garden with your loved ones. The integral awning heating options we can supply enables you to enjoy the colder months outdoors with your loved ones without becoming cold and wanting to cut your valuable time with them short.
Sun and Heat Protection Awnings
Furthermore, awnings give exceptional seclusion and shade from the sun and heat. When the warmer months arrive, an awning provides a perfect retreat for your family and pets from the strong summer sun.
Similarly, they also provide some shelter from the classic British rain shower weather.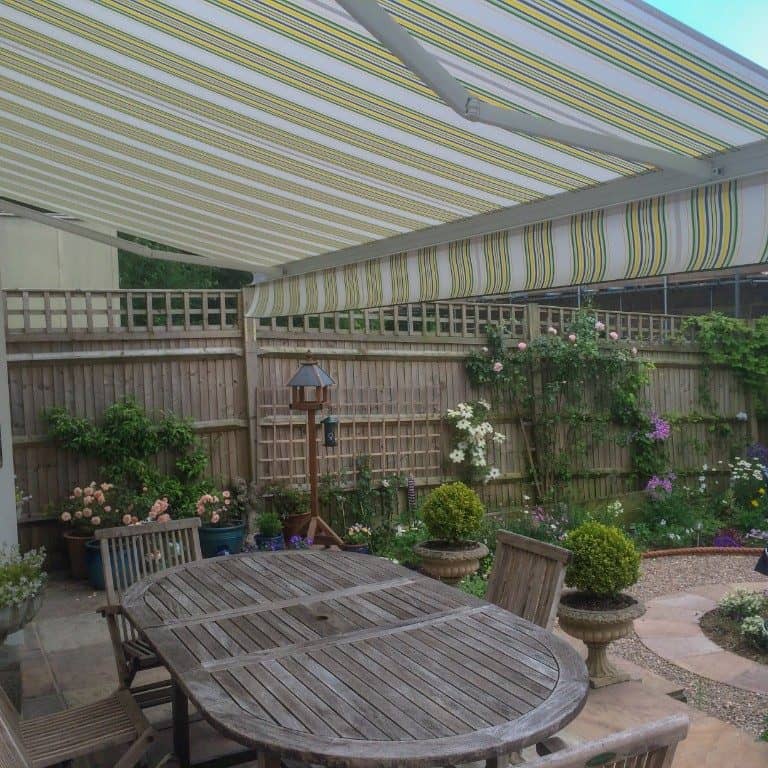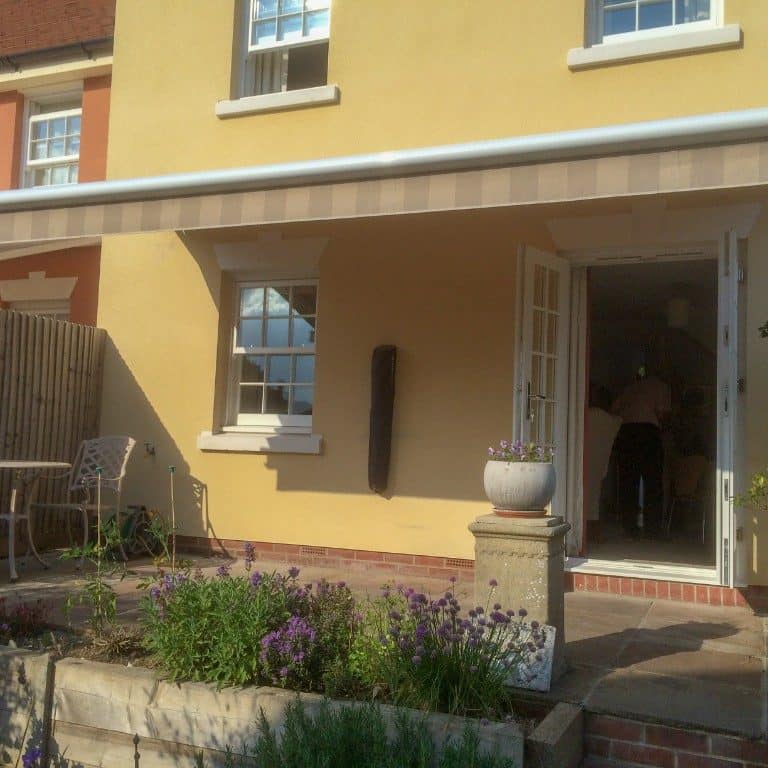 Electric and Manual Awnings
All of our awnings and canopies can come in a vast variety of fabrics and shades that come UV protected and waterproof.
Our awnings can also come electrically or manually operated, with sun and wind sensors, giving you the ultimate flexibility when it comes to the use of your awnings all year round.
Awnings really are a great invest for your patios and gardens.
5 Year Guarantee On All Awnings
Every one of our awnings come with a 5 year guarantee and made with the highest quality materials and components.
We provide honest and competitive pricing and have the knowledge and expertise to help you choose the right awning or canopy for your home.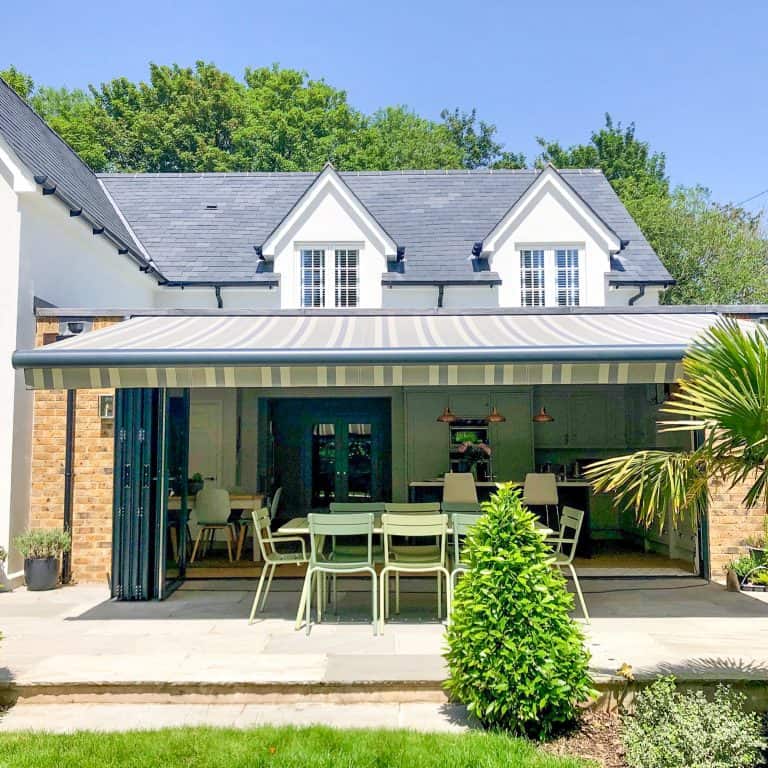 We cover Hampshire, Surrey, Dorset, Kent and Sussex
 We have provided awnings and canopies in areas such as Alresford, Winchester, Alton, Farnham, Romsey and Christchurch.
hello@winchesterblinds.com or 01962 736836
Take a look at our main awnings page for more information or click on the links below to see what other services we provide