Shutters have gained widespread popularity as a preferred choice for window dressings. Their blend of aesthetics, functionality, and diverse design possibilities has cemented their status as a beloved choice.
At Winchester Blinds and Shutters, we have a wealth of experience expertly measuring and installing countless exquisite shutters in homes across the southern region of England. In this article, we proudly present our top 10 reasons why we hold shutters in such high regard.
To explore our extensive shutter collection, click here.
Optimal Light Management & UV Shielding
Shutters offer unparalleled control over lighting conditions in your space. Equipped with multiple panels and adjustable louvres, they empower you to regulate the influx of natural light precisely. Whether you wish to completely block out light by closing the louvres or angle them to shield against sun glare, shutters provide flexibility. Conversely, you can pull them wide open, folding them back to reveal the entire window and infuse the room with abundant natural light.
Additionally, shutters act as guardians for your furniture and soft furnishings, safeguarding them from the harmful effects of UV rays. When the louvres are shut, they form a protective barrier against UV rays, preventing long-term damage and maintaining the vibrancy of your furniture and carpet fabrics.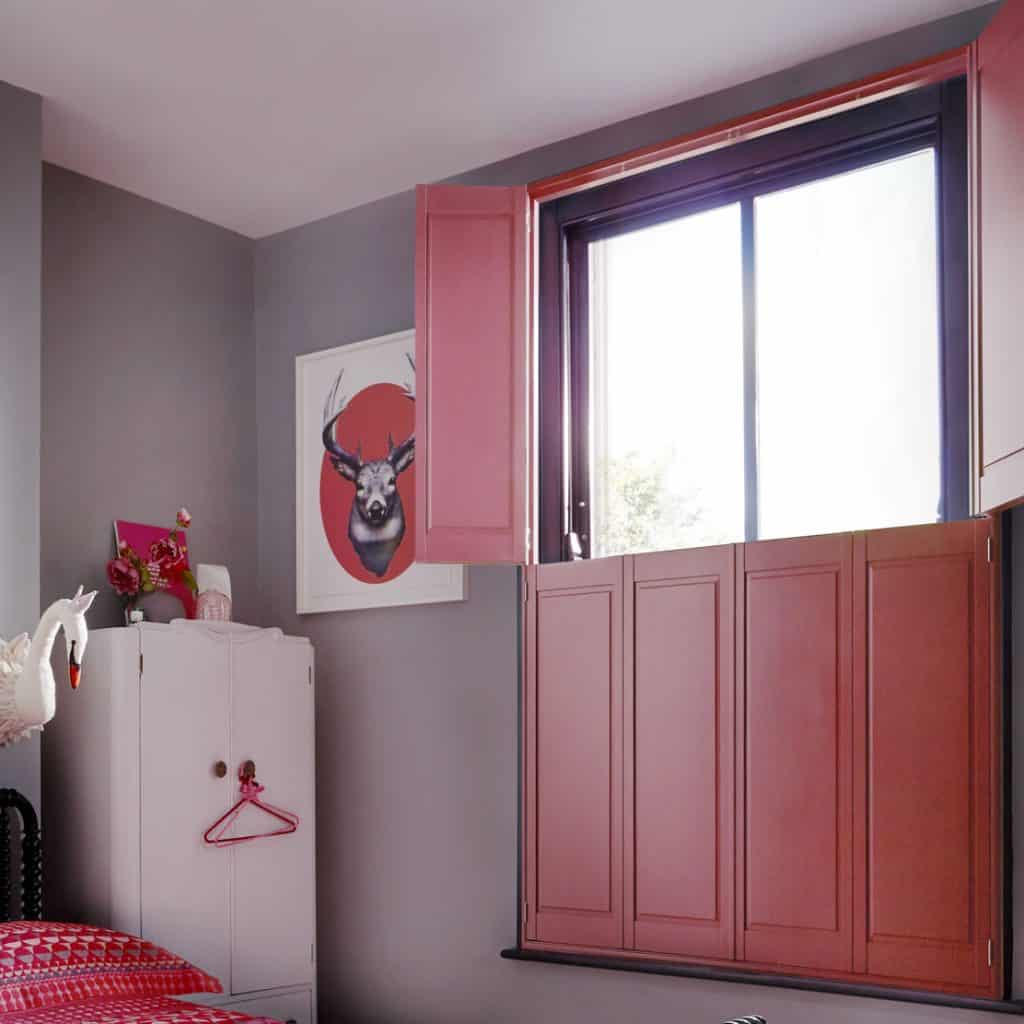 Enhanced Privacy
Tier-on-tier and full-height shutters offer a multitude of privacy options. These shutter types enable independent operation of the top and bottom louvres, providing ultimate control over privacy. You can securely shut the bottom half of the louvres, preventing any outside visibility, while keeping the top louvres open to welcome natural light.
This feature is particularly well-suited for ground floor rooms, bedrooms, and bathrooms, ensuring your personal spaces remain private and bathed in the gentle glow of daylight.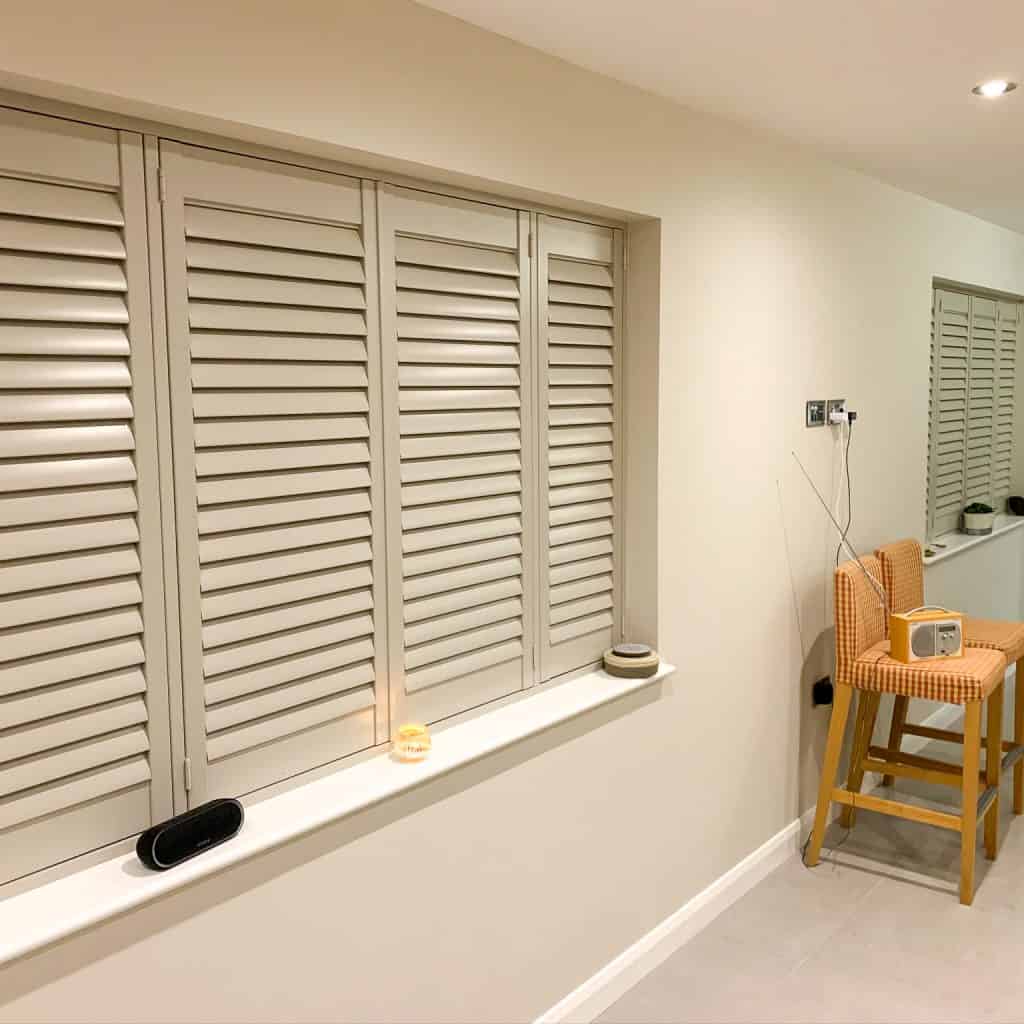 Efficient Insulation and Energy Conservation
Shutters serve as an additional layer of insulation, making them highly effective at retaining warmth during the winter season. Studies have demonstrated that closing shutters at dusk can lead to substantial reductions in energy consumption and heating bills. Similarly, in the summer months, shutters contribute to maintaining a cool indoor environment.
By adjusting the louvres, they deflect the intense sunlight, ensuring a more comfortable room temperature. Furthermore, this enhanced insulation not only aids in energy conservation but also provides soundproofing benefits, effectively minimizing noise intrusion from bustling thoroughfares.
Low Maintenance and Allergy-Friendly
Unlike fabric blinds and curtains that tend to accumulate dust and allergens and can be challenging to clean, shutters offer a hassle-free cleaning experience.
They effortlessly eliminate all remnants of dust and grime that can trigger allergies. This makes shutters an excellent choice for children's bedrooms and playrooms, where quick removal of smudges and fingerprints is essential.
The spacious louvres are easily accessible, simplifying the task of keeping shutters clean. A simple wipe with a damp cloth is all that's required to keep them free from dirt and dust, ensuring a hygienic and allergy-friendly environment.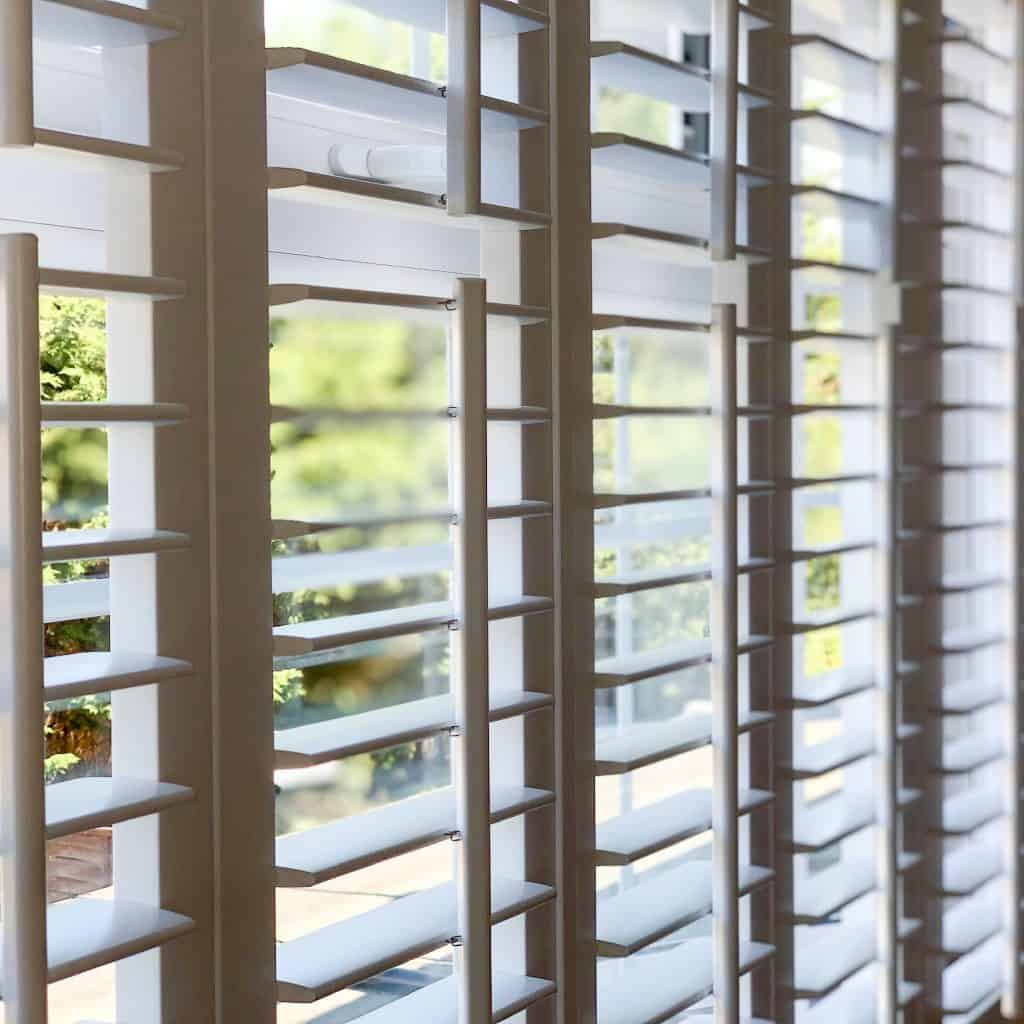 Enhanced Safety
Shutters offer an excellent safety solution, particularly for children's bedrooms and playrooms, as they lack cords, chains, or wires. They fully adhere to the EN13120 child safety regulations, making them an ideal choice for families with infants and young children.
Furthermore, additional catches can be installed to prevent children from fully opening the shutters and gaining access to windows, providing an extra layer of safety and peace of mind.
Perfect for Unique Window Shapes
Shutters are custom-measured and crafted to suit the distinctive contours of windows, whether they are round, arched, or possess irregular angles. Specially designed louvres in shaped plantation shutters seamlessly conform to the window's shape, ensuring a cohesive appearance.
This ability to adapt allows shutters to work wonders in transforming irregular or challenging window shapes, delivering both privacy and precise light control. This makes them an excellent and increasingly favored alternative to conventional blinds or curtains.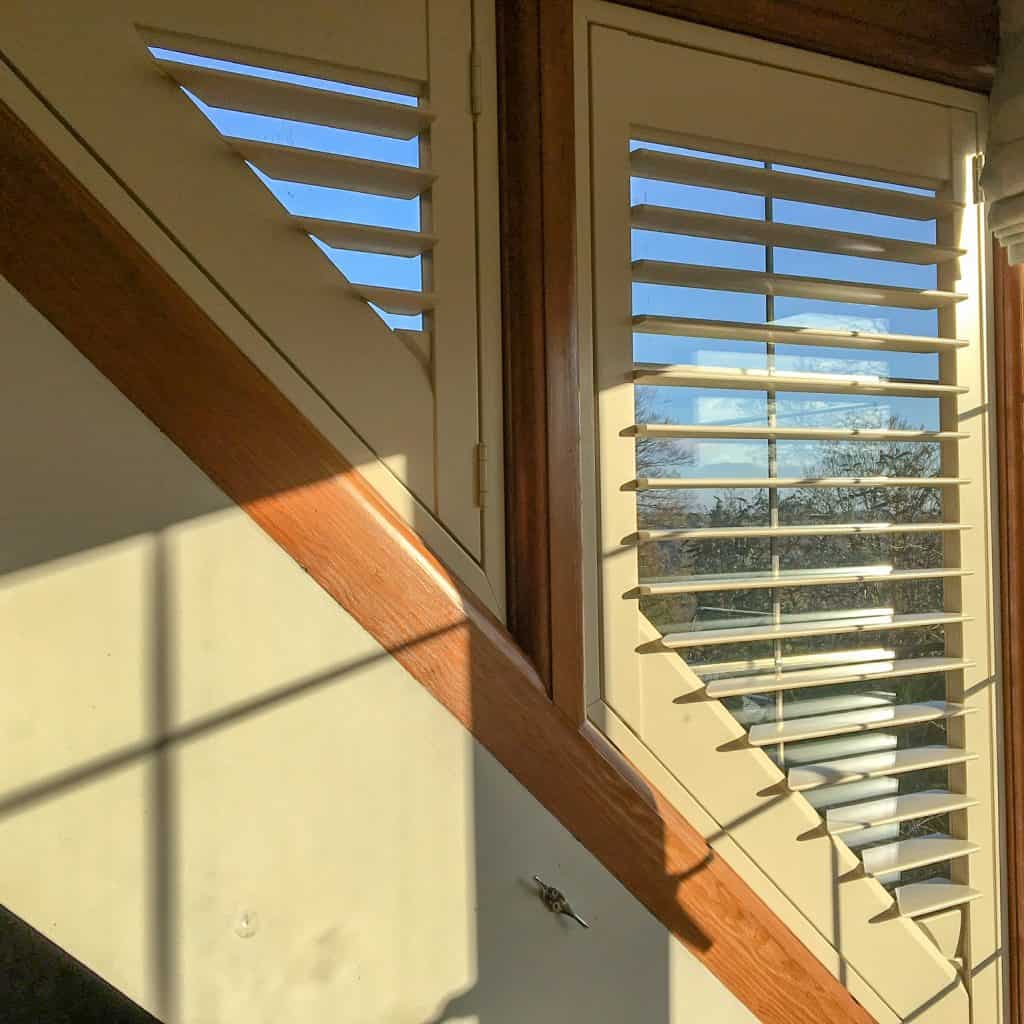 Remarkable Versatility
Plantation shutters have long been favored in living rooms, dining rooms, and bedrooms, but their popularity is expanding to include bathrooms and kitchens. Waterproof shutters, constructed from a thermo-polymer material, shield them from potential water damage and warping in moisture-prone areas like bathrooms and kitchens.
Conservatory shutters present an intelligent choice, as do shutters for French doors, sliding patios, and Bi-Fold doors. Their insulating properties and unique shading options make them ideal for large glass surfaces that attract significant heat and sunlight, helping protect homes from excessive sun exposure and enhancing energy efficiency.
Patio door and Bi-Fold door shutters, designed with a track system, allow panels to glide past each other, unveiling a fully sunlit view when desired.
Moreover, tracked shutters boast diverse applications, serving as room dividers, wardrobe doors, or cabinetry covers, offering boundless design possibilities. The availability of various shutter options brings the added advantage of consistent window dressings throughout the entire home.
Suitable for Every Property and Decor
Shutters boast a timeless, classic design that effortlessly complements any property. Their appeal isn't limited to interior aesthetics; they also enhance the exterior of a home, elevating its curb appeal, regardless of the architectural style.
Whether you reside in an older, character-filled house with unconventional window shapes or a modern, newly constructed dwelling, shutters offer a plethora of design possibilities.
You can customize shutters with various louvre sizes and a wide spectrum of colours, ranging from enduring whites to natural wood finishes. For those seeking a specific look, there's even the option to have shutters painted in Farrow and Ball or Dulux paints.
With such a diverse array of choices, shutters consistently harmonise with a home's decor and style, imparting a timeless charm.
Built to Last
Plantation shutters are exceptionally robust and designed for long-lasting performance. Their durability makes them highly resistant to fading, scratches, dents, and general wear and tear.
Unlike alternative window coverings like blinds or curtains, which often require maintenance or replacement after a few years, shutters represent a wise and enduring investment for any home. They are built to stand the test of time, ensuring that they will serve your home well for years to come.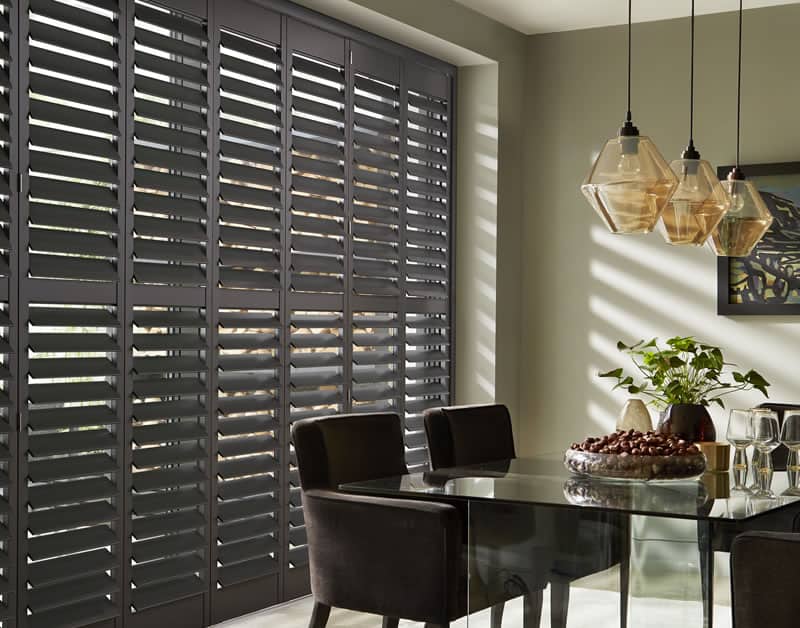 Timeless Elegance
Last but certainly not least, one of our most cherished reasons for adoring shutters is their enduring classic appeal. Shutters exude a unique blend of elegance and simplicity that infuses depth and character into any room.
Their design transcends passing fads, ensuring they never go out of style or become outdated. Regardless of how interior trends evolve or home improvements take shape, shutters maintain a timeless and sophisticated look.
They possess the remarkable ability to effortlessly transition between modern and traditional aesthetics, adapting seamlessly to individual styles. This exceptional versatility makes them an invaluable addition to any home.
Conclusion and Final Thoughts
In conclusion, these are our top 10 reasons why we, at Winchester Blinds and Shutters, hold a deep appreciation for shutters. We hope this information has provided you with valuable insights into the numerous exceptional qualities that shutters offer.
With over 26 years of experience in measuring and fitting blinds and shutters, we have established ourselves as trusted experts in delivering high-quality and affordable products. Our services extend to various areas, including Alresford, Alton, Basingstoke, Winchester, Southampton, Romsey, Lyndhurst, and many more.
Our comprehensive range of shutters encompasses Full Height, Café, Tier on Tier, Tracked, Bay Window, Shaped, Conservatory, French Door, and Skylight Shutters. If you'd like to explore these options further, please don't hesitate to reach out to us.
To discover additional details about our shutters and services, please visit our shutters page. We offer complimentary, no-obligation quotations conducted in the convenience of your home, accompanied by expert and unbiased guidance. Don't hesitate to contact us or call 01962 736836. Alternatively, reach out via email at hello@winchesterblinds.co.uk.