Unleash the Beauty of Your Home
Winchester Blinds are your source for premium window coverings. Our Blinds collection combines elegance and functionality to elevate your home.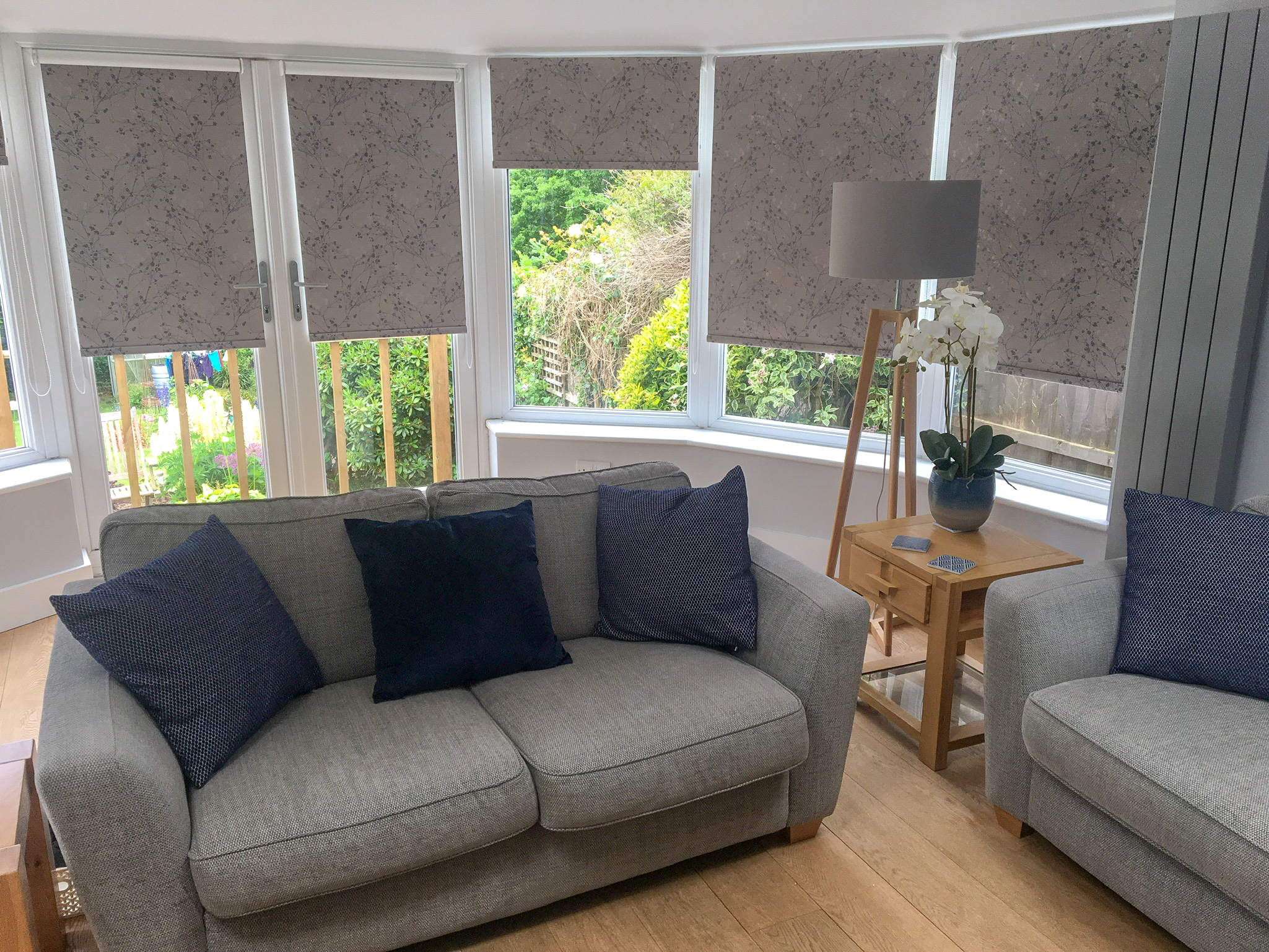 Roller blinds effortlessly complement any decor, enhancing the appeal of your windows. They offer ease of operation, featuring a slow-rise spring mechanism or a convenient pull chain for precise light control.
These blinds excel as blackout solutions, keeping daylight at bay on lazy weekend mornings, allowing you to enjoy uninterrupted rest.
Discover the perfect Roller Blinds for your home by exploring our collection. Click below to find the ideal blend of style and practicality for your windows.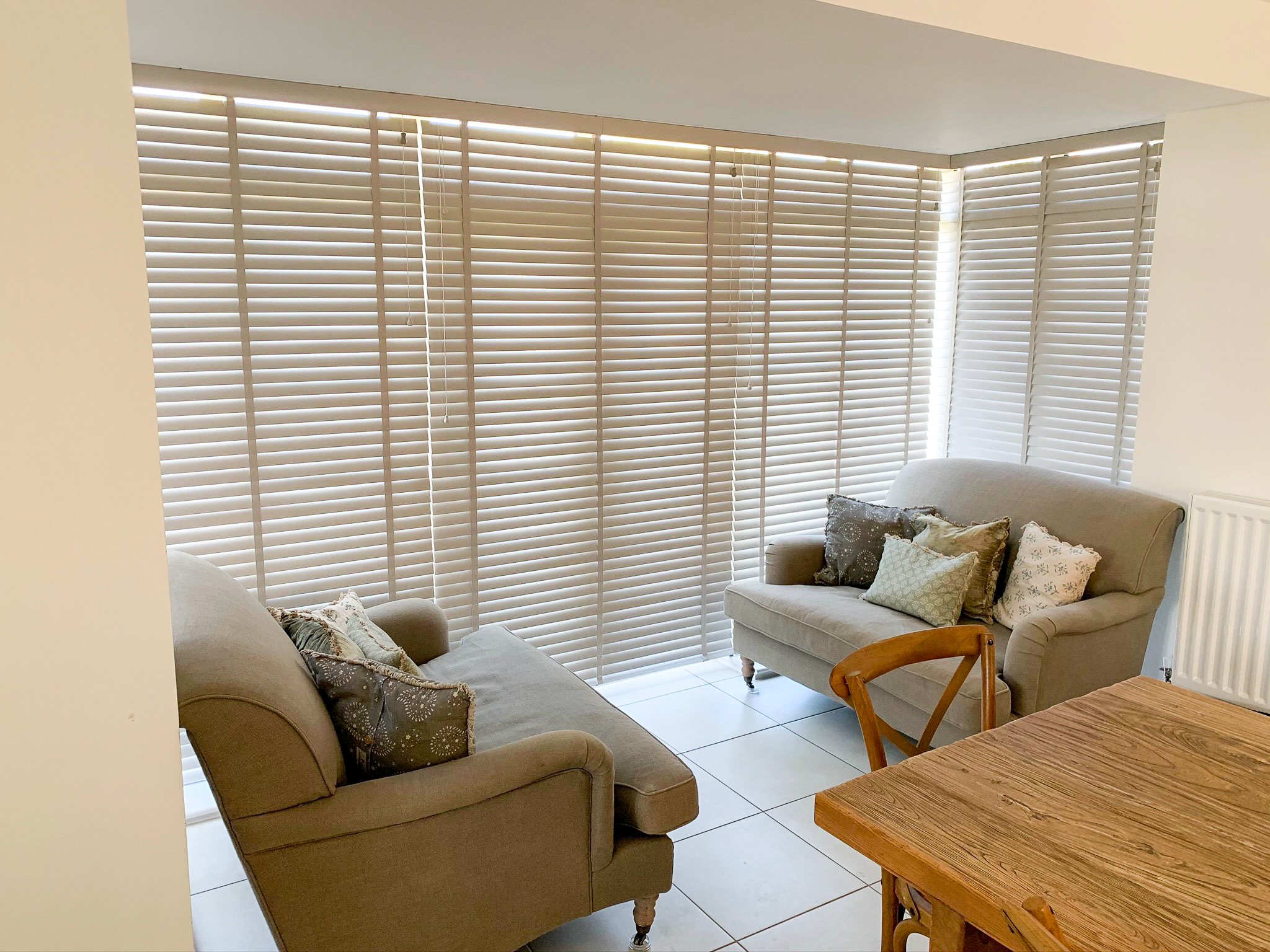 Wooden venetians have gained immense popularity for a reason. Each slat boasts its own unique grain and character, making every blind a one-of-a-kind masterpiece. The distinctiveness of these blinds adds a touch of sophistication to any room.
Experience the demand for our wooden venetian blinds yourself and discover why they are a preferred choice for those who appreciate quality, style, and individuality. Choose from our exquisite collection to find the perfect window treatment that resonates with your personal taste and enhances your living space.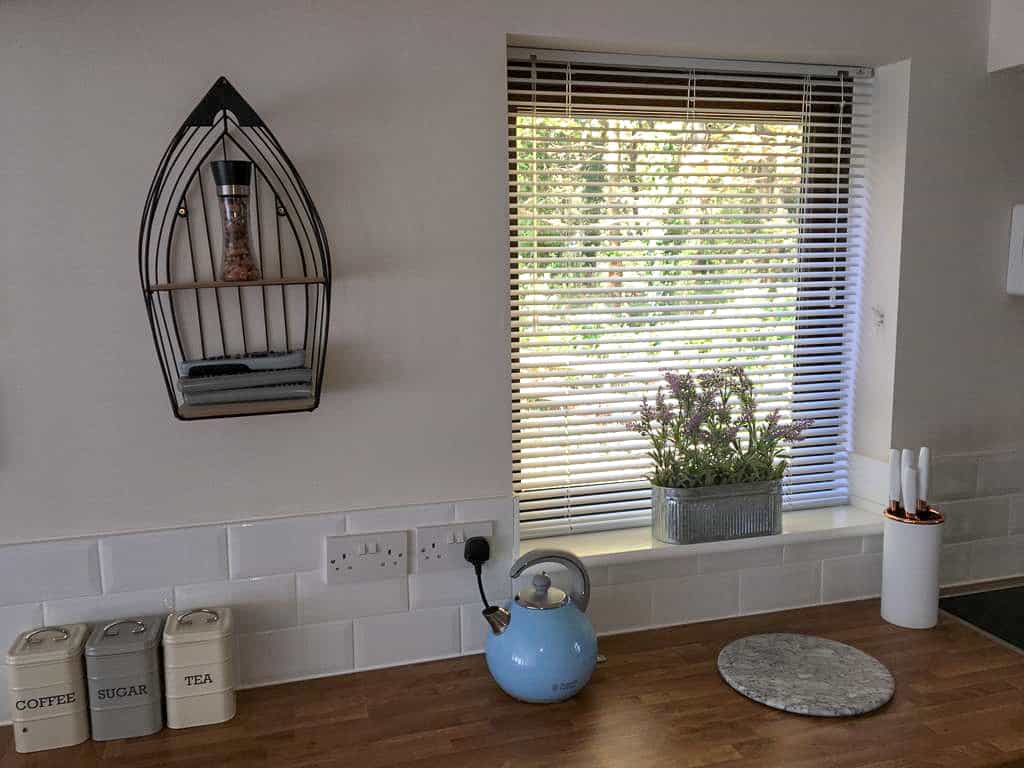 Our Venetian blinds are equipped with a tilt wand, allowing you to effortlessly adjust the slat angles. They also find their place in bathrooms and kitchens, thanks to their water-resistant aluminum construction, making them easy to clean and maintain.
With various slat widths, an extensive color palette, and multiple finishes, these blinds harmonize seamlessly with your home decor. Whether you prefer a subtle, understated look or want to make a bold design statement, our Venetian blinds have you covered.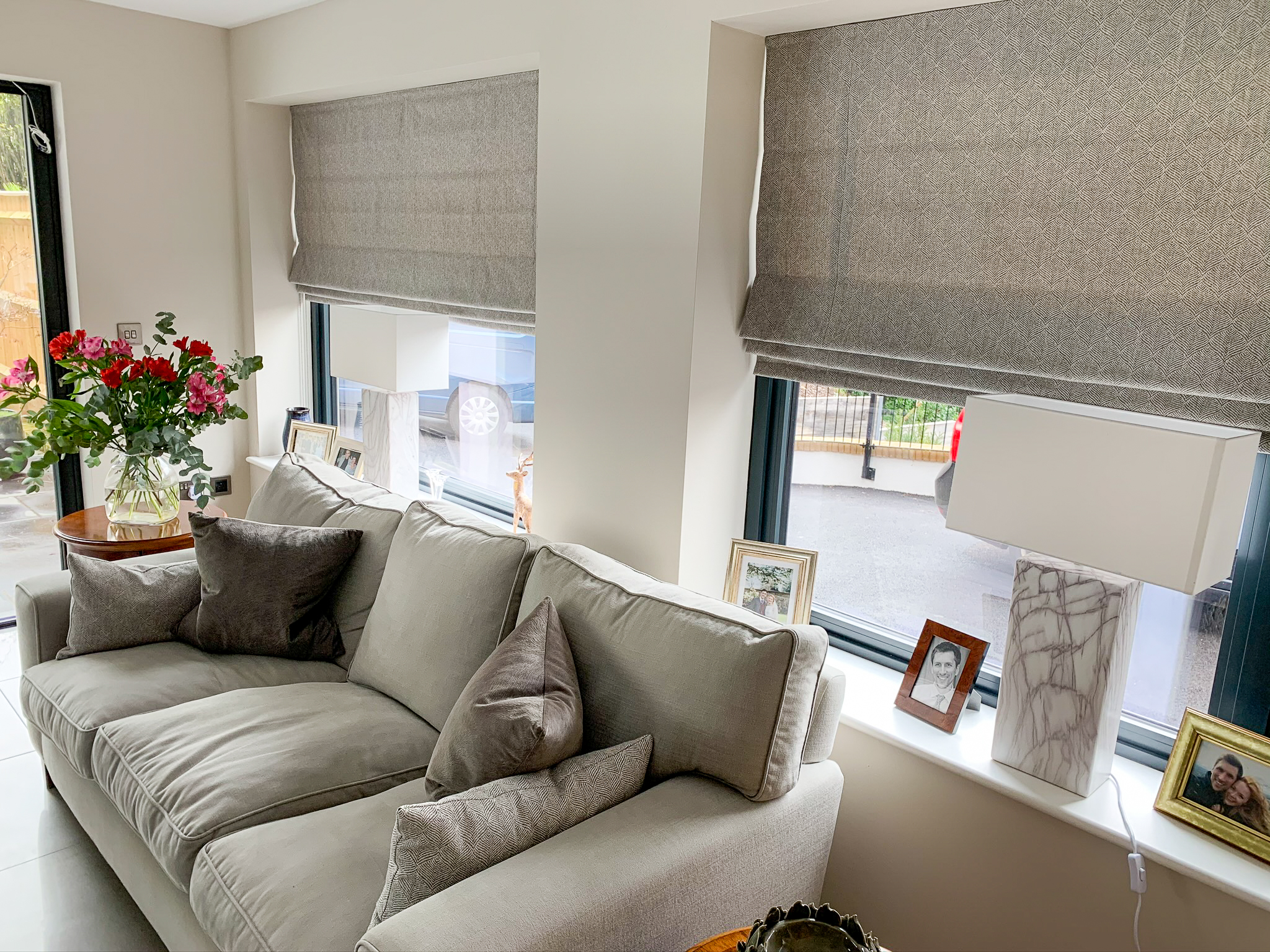 Our Roman Blinds collection boasts a rich selection of colors and patterns, allowing you to transform your room into a stunning showcase that seamlessly harmonizes with your home decor. Each blind comes fully lined as standard, providing an elegant finish. For those seeking enhanced light control and insulation, consider our thermal blackout lining, creating a cosier atmosphere in your space.
Safety and convenience are paramount. Our Roman Blinds are available in both motorized and chain-operated options, adhering to stringent child-safety standards as mandated by European legislation EN13120.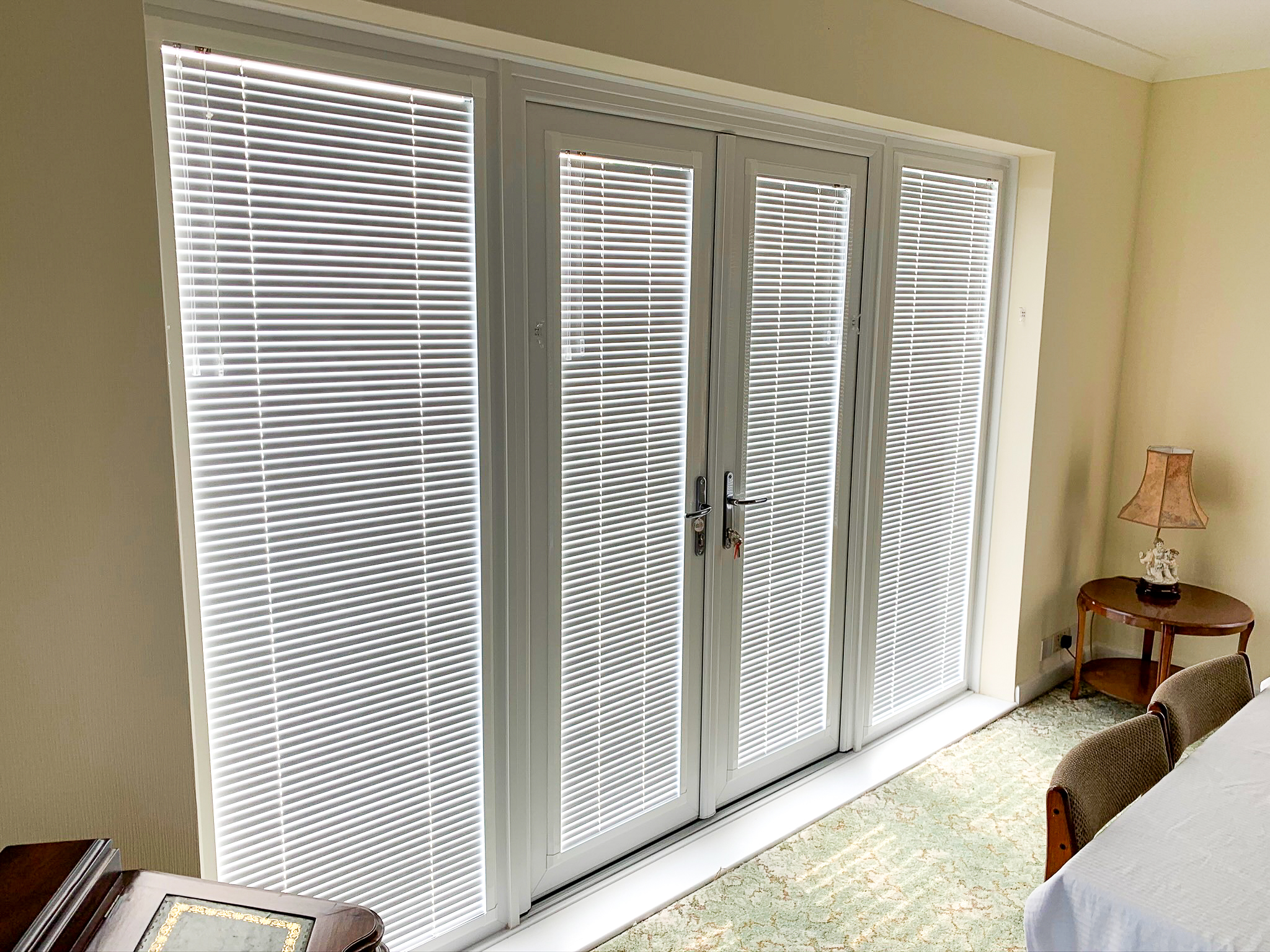 Perfect Fit Blinds: These blinds come with a frame surround that seamlessly integrates into your uPVC window frame, ensuring a tidy and non-invasive installation process. They neatly stack at the top of the frame, allowing ample natural light to brighten your space. Perfect Fit Blinds are not only space-efficient but also an ideal choice for smaller rooms and conservatories. Available in Pleated, Venetian, and Roller styles, they excel as blackout options.
Intu Blinds: Designed exclusively for uPVC windows, Intu Blinds offer a shallower recess depth of just 11mm for installation, making them a versatile choice. Similar to Perfect Fit Blinds, they are available in Pleated, Metal Venetian, and Roller styles.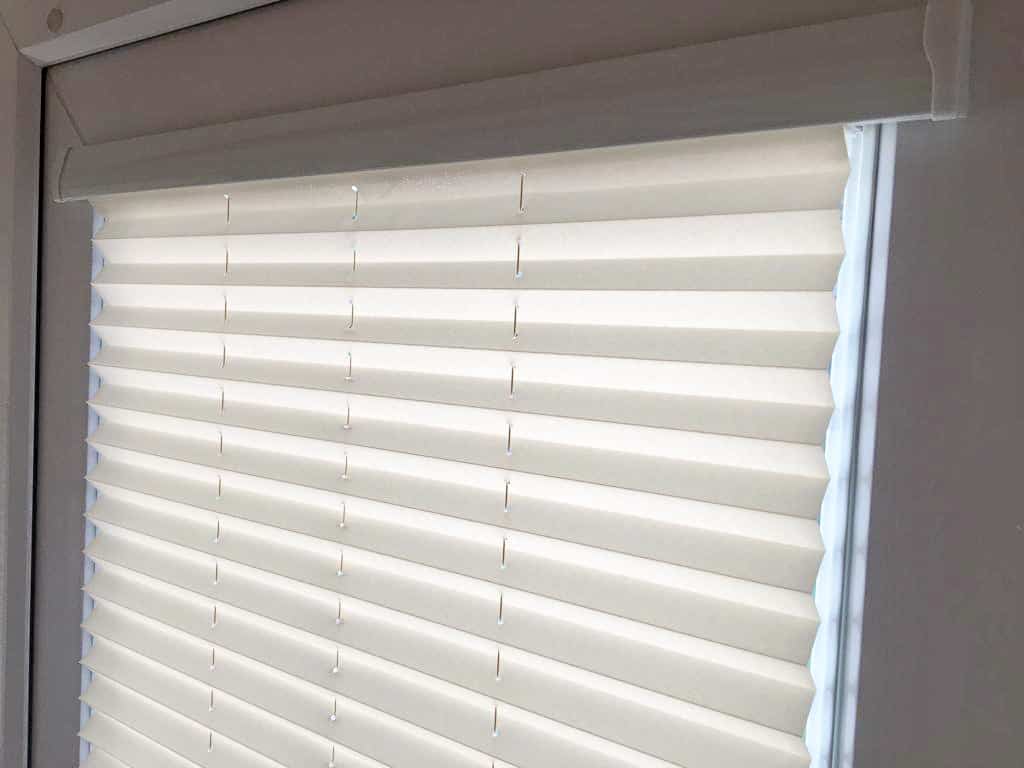 These blinds offer an elegant solution that combines versatility and functionality, making them an ideal choice for various window types, including irregular angled windows like those found in conservatories and patio and bifold doors.
Pleated blinds are exceptionally well-suited for conservatories and patio doors. When installed on conservatory roofs, supporting wires keep the blinds taut and secure against the roof, providing you with optimal shading and comfort. On windows, when raised, they stack neatly, offering unobstructed views of the outdoors and creating a sense of spaciousness, perfect for smaller rooms.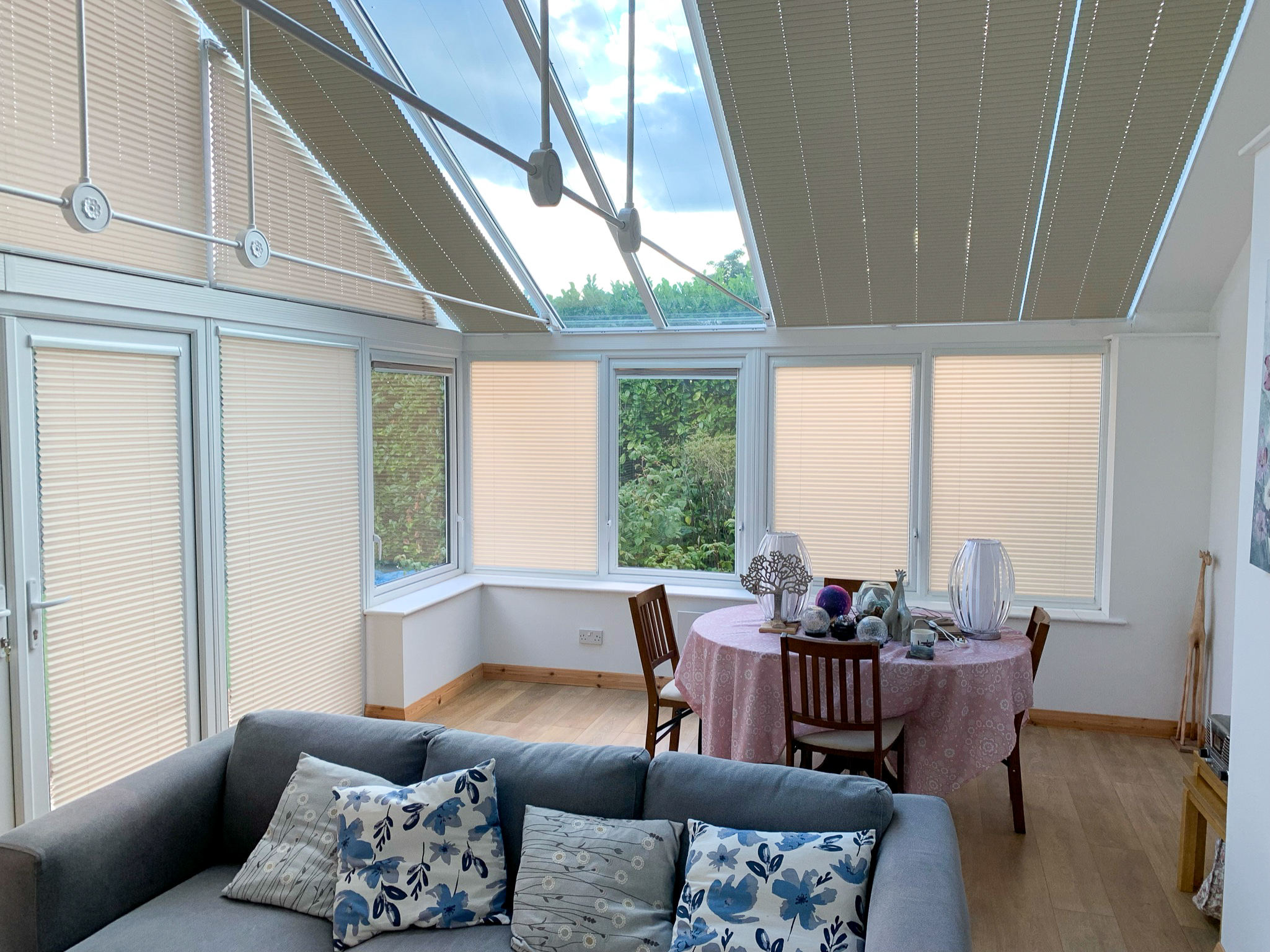 Transform your conservatory into an oasis of comfort and style with our diverse range of Conservatory Blinds. With an array of design options to match your personal tastes and aesthetic preferences, you have the freedom to select the ideal blind type for your side conservatory windows. Choose from versatile options like pleated, pinoleum, or roller blinds for your roof, each offering its unique advantages.
Our Conservatory Blinds are not just about enhancing aesthetics; they significantly impact the usability of your space. Whether you're battling the sweltering summer heat or the chill of winter, our selection of heat-reflective and thermally insulating blinds provides the perfect solution, creating a more inviting and functional conservatory.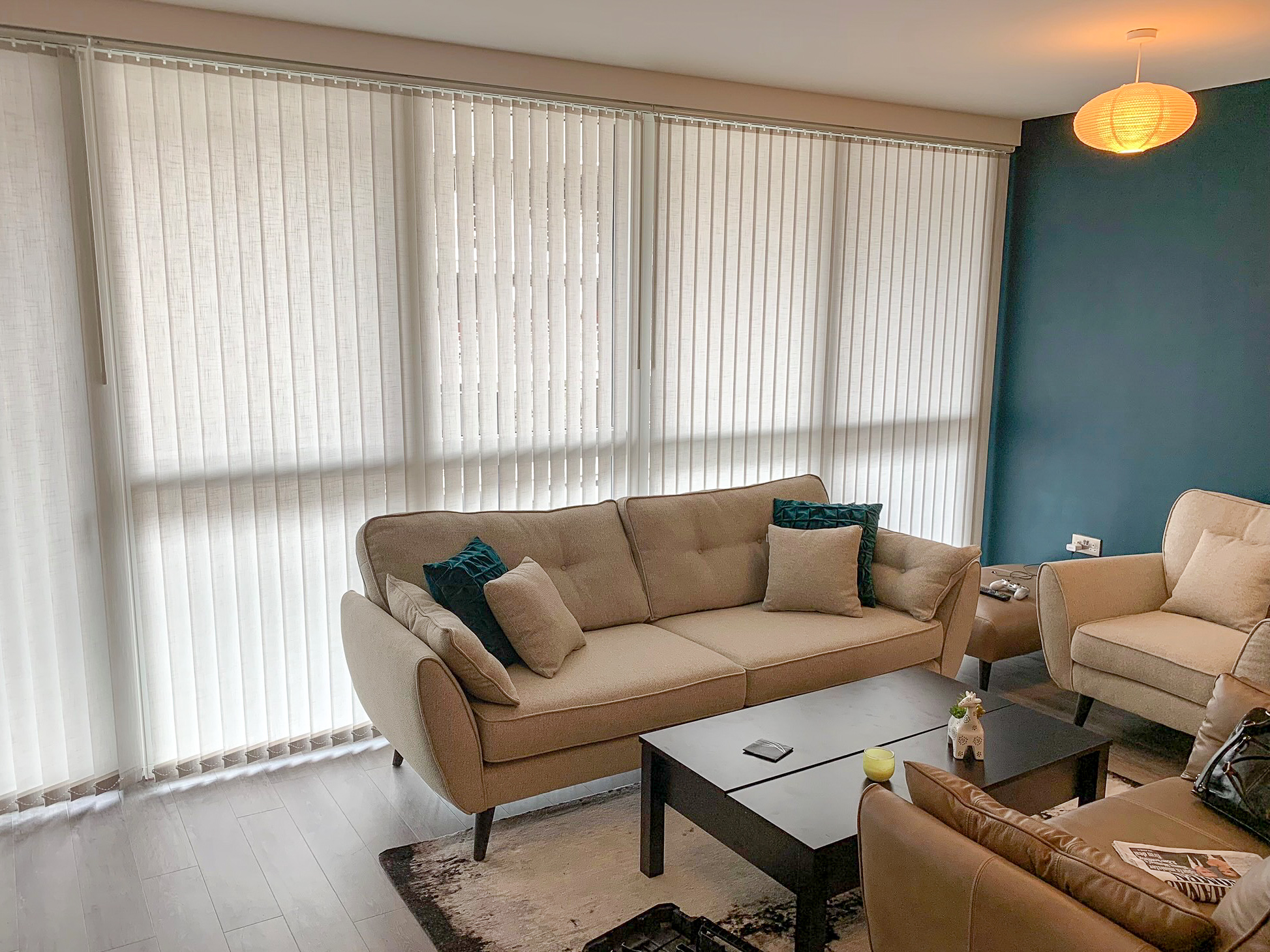 Vertical blinds are a classic solution to many homes and offices. They offer a range of benefits that make them an attractive option for various spaces.
Often considered a versatile and cost-effective option for window treatments, vertical blinds provide an elegant and practical solution for controlling light, privacy, and airflow.
Our vertical blinds come in a wide array of designs, prints, and colours, so you can easily find the perfect fit for your home's interior. Due to their construction and material choices, they can also be used in various spaces, including large recesses and patio doors, making them not only stylish but functional.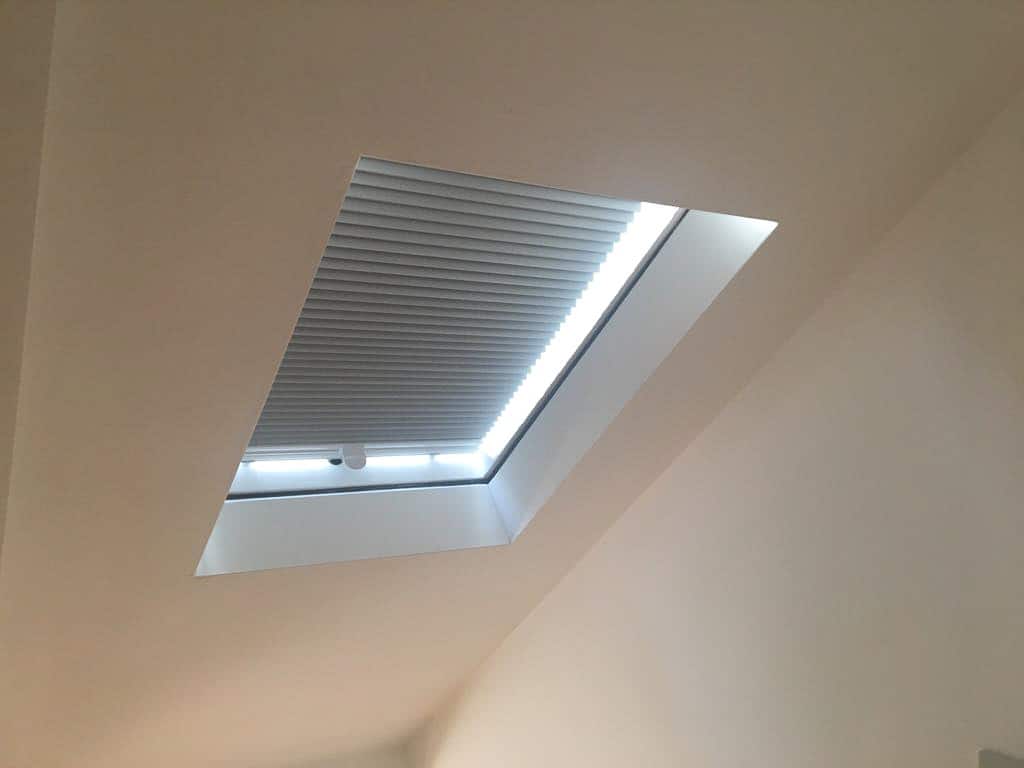 Discover the perfect blend of functionality and style with our range of genuine Velux Blinds, tailor-made for Velux windows. With a diverse selection of 15 different types of Velux blinds, you can find the perfect solution to meet various functional needs. Whether it's insect screens, thermal energy efficiency, electric controls, or blackout options, we have the ideal Velux blind for your room, available in a multitude of colors and designs.
At Winchester Blinds, we go the extra mile to provide unmatched value. Not only do we offer an extensive range of Velux blinds, but we also supply spares and maintenance kits, ensuring the longevity and performance of your blinds. What's more, we guarantee unbeatable prices compared to Velux's online retail offerings.
A contemporary alternative that's redefining the way we control light. These innovative blinds have taken the roller blind concept to the next level, offering a revolutionary approach to modern light management. Duorol blinds are designed with a double-layered structure, featuring horizontal stripes of half voile and half solid fabric. This ingenious design allows the two layers to move independently, offering you complete control over lighting and privacy.
When the transparent voile stripes align, gentle natural light filters through, creating a welcoming ambiance. Conversely, when the solid fabric stripes align, these blinds provide effective light-blocking capabilities, ensuring privacy and comfort. Adjusting the chain control gives you precise control over how much light you allow into your room, making it easy to find the perfect balance of shading and illumination.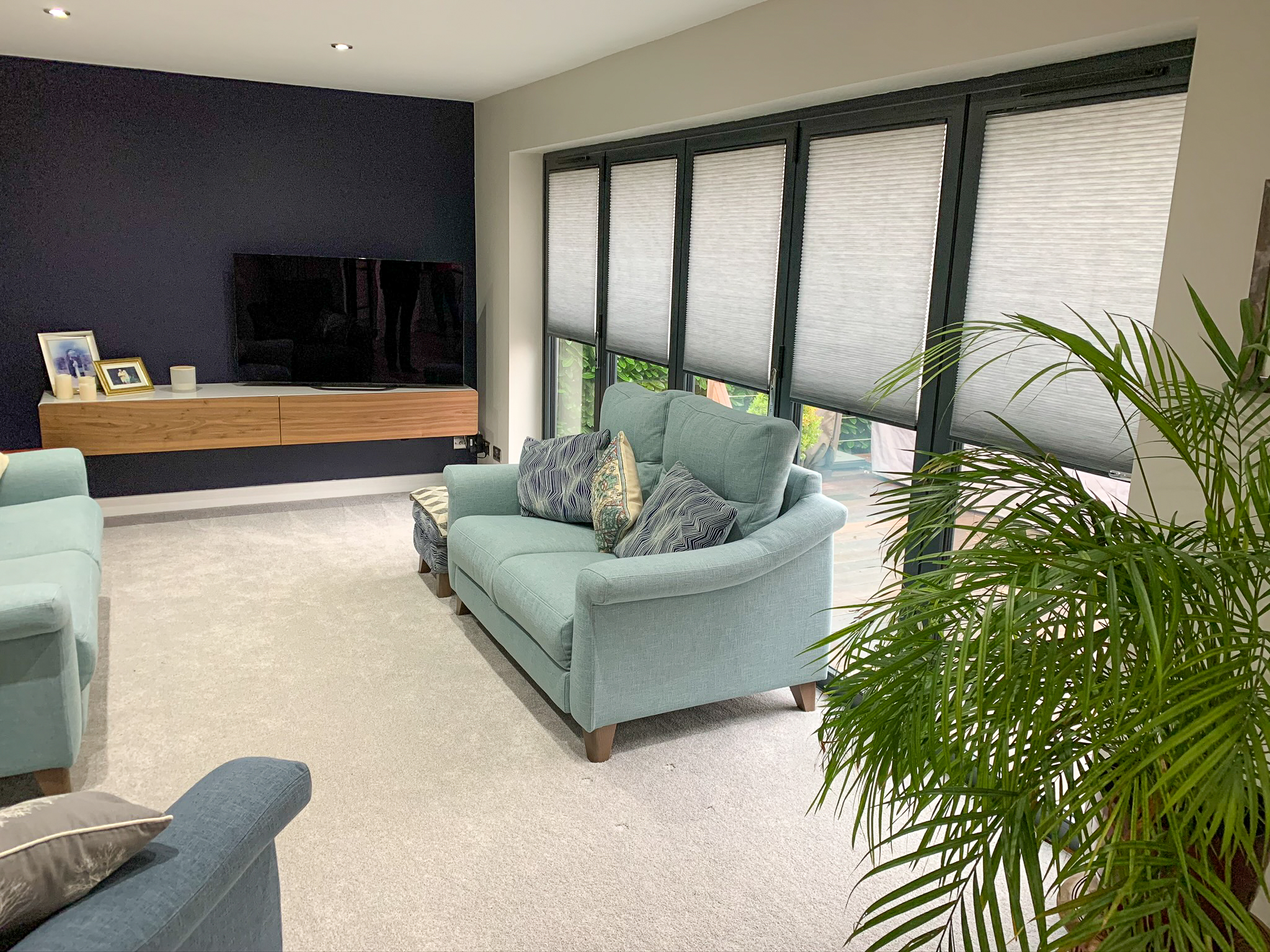 Bifold doors are now a popular choice in many homes due to their versatility and grand design statement of creating a vast opening space, bringing the outside in. Our bi-fold door pleated blinds are perfect due to their shallow profiles which fit neatly within the recess of each individual door. Meaning that when the doors fold back, the blinds do not impede on each other. When not in use these blinds stack up very neatly creating the sense of space and light that you want from your bifold doors.
Our bifold blinds are available in heat reflective and thermally insulating honeycomb and blackout fabrics, which are perfect for regulating the temperature of your room that will enable your room to maintain a usable temperature all year round whilst also saving on your energy bills.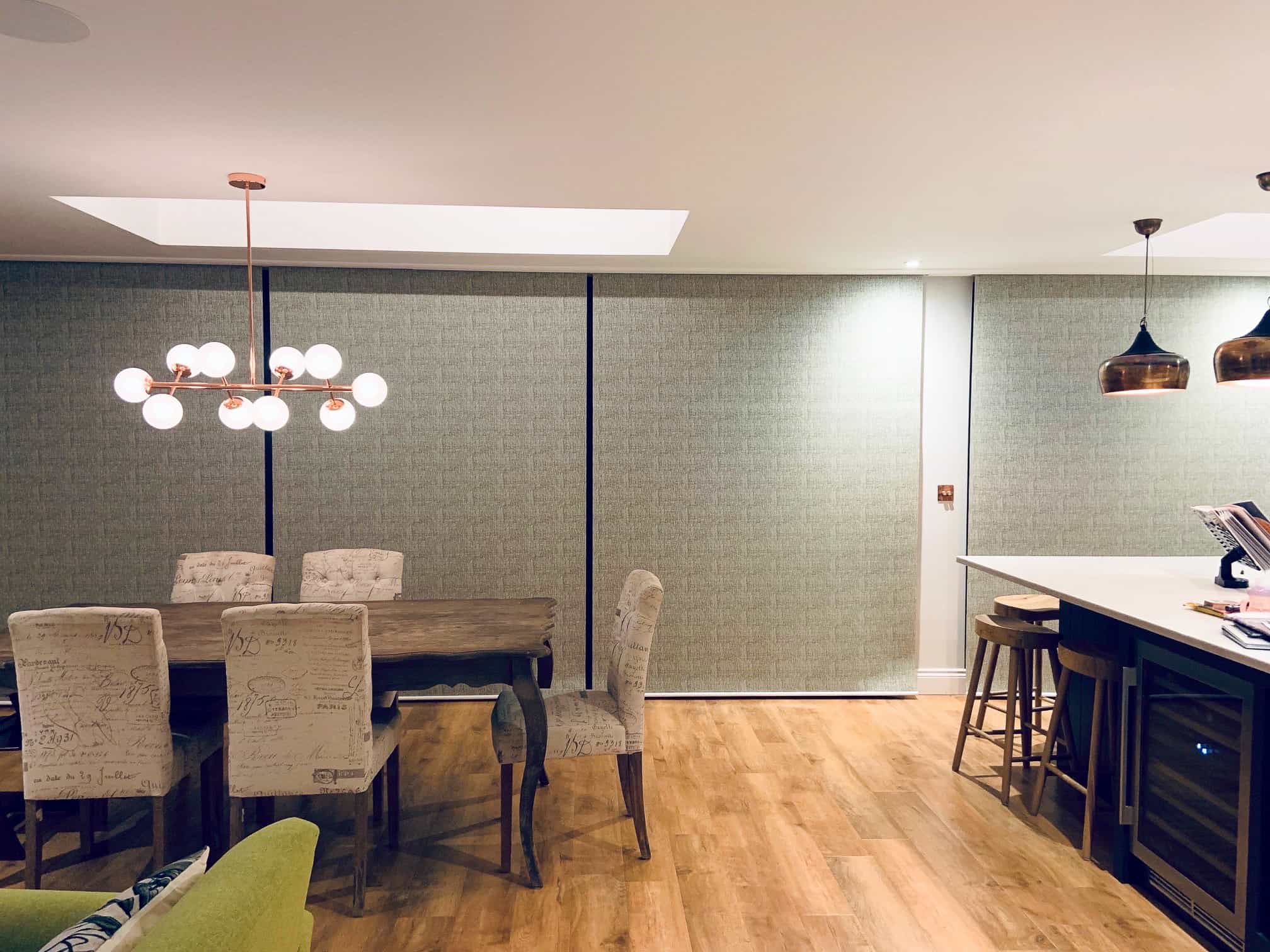 Our motorised blinds are the ultimate solution to those who are looking for ease of use, sleek design and synchronisation with their automated home.
Powered by Somfy products, we provide electric blinds for all windows such as bifold doors, roof lanterns, conservatories, skylights, Velux and orangeries.
With a choice of roller, roman, pleated and blackout blinds, and a vast array of fabrics, there's a huge range to suit any room and design preferences.
Ready to Transform Your Windows?
Request a Free Quote Today and Experience the Winchester Blinds and Shutters Difference!
Our team of experts is eager to provide you with personalised solutions tailored to your unique style and needs. Don't miss out on the opportunity to elevate your space with our top-quality blinds, shutters, and awnings.
Take the first step towards enhancing your home or business by requesting a callback.
Let us bring beauty and functionality to your windows with our unmatched craftsmanship and exceptional service!"