Rising energy costs in the UK has been a worry over the past few months and many of us are searching for ways to help reduce our gas and electricity bills this winter.
Did you know that well fitted plantation shutters are brilliantly energy efficient and can have a significant impact on your energy bills?
Keep reading as we show you how the investment of made to measure plantation shutters in your home can help save you money this winter.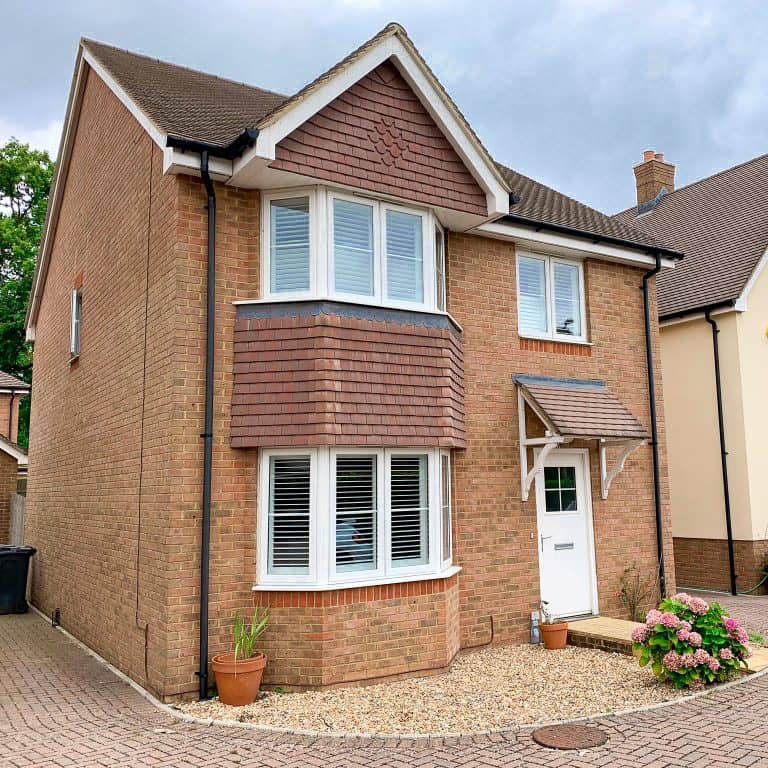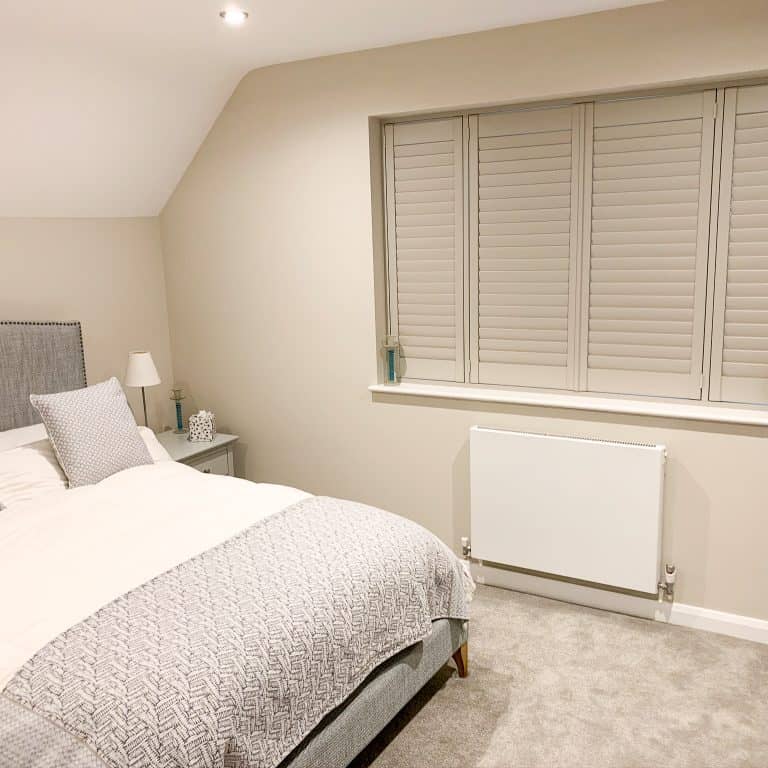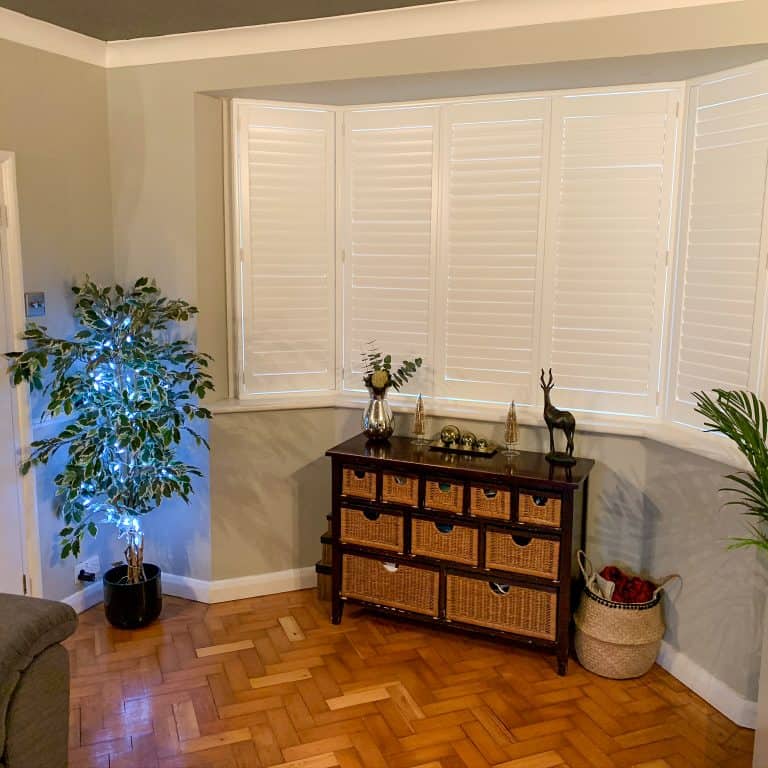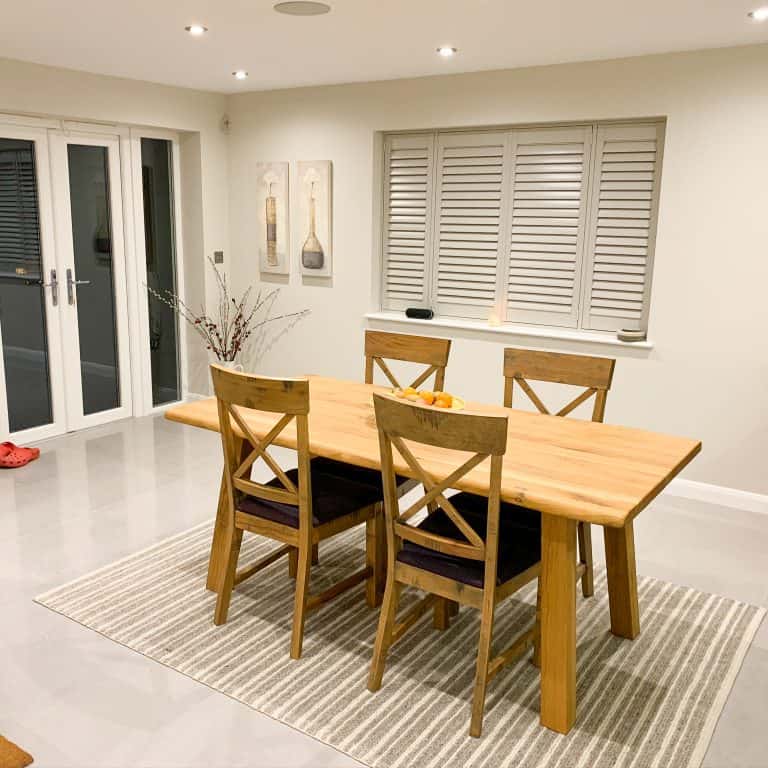 It is estimated that 20%-30% of heat loss in the home can be down to the lack of insulation from windows. Double glazing helps to significantly reduce heat loss but teamed with a good window covering such as plantation shutters helps to reduce heat loss even further.
Made to measure plantation shutters work as a barrier to prevent heat escaping through your windows and cold air from outside entering your home. The thicker wooden material that plantation shutters are made from help to retain heat better than blinds or curtains that are made from much thinner materials.
This in turn helps to keep your home warmer, thus reducing the need to increase your heating and subsequently reducing your energy bills.
Why are plantation shutters the most energy efficient window covering?
Plantation shutters are known for their thermo dynamic properties which helps to repel cold air before it enters your home.
Unlike curtains or blinds such as roller or roman blinds that are made from fabric, planation shutters are made from wood. It is this much thicker, solid material that acts as a great room insulator as it creates a barrier from the heat and cold.
Research has shown that plantation shutters can reduce heat loss by 51%, compared to roller blinds and curtains at 14% and 22% heat loss reductions respectively. Furthermore when shutters are paired with secondary glazing, heat loss was reduced by 75%.
Where shutters are fitted tightly against the window frame, this is what acts as a barrier to  the heat and cold. Allowing the heat to remain inside your home and stopping the cold outside air from getting in. Plantation shutters really are one of the best window coverings to keep the heat out in the summer and the cold out in the winter.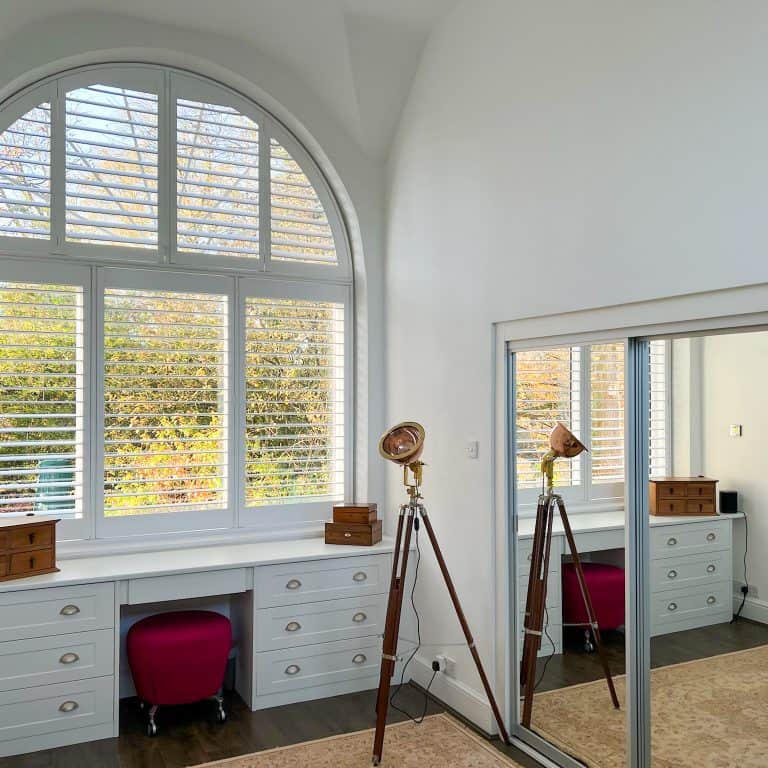 Can I fit plantation shutters to unusual shaped windows?
Absolutely, yes you can! You don't need to worry about heat loss through your shaped windows because our shaped shutters are expertly made to measure any irregular shaped windows. Whether you have bay, gable end, oval, arched, hexagonal or just very large floor to ceiling height windows, you can still maximise heat retention and energy efficiency in your home with our specially crafted shaped shutters.
How to maximise the effectiveness of made to measure plantation shutters in your home…
Open the louvres during the day allowing the sun's rays to naturally heat your room.
At sunset, fully close the louvres to prevent any heat from escaping from your home and to create a barrier from cold air coming in.
Finally, you could also add a blind behind your shutter to act as an additional barrier to maximise insulation and further reduce heat loss. Our cellular Perfect Fit blinds or Pleated blinds are a perfect pairing with our shutters.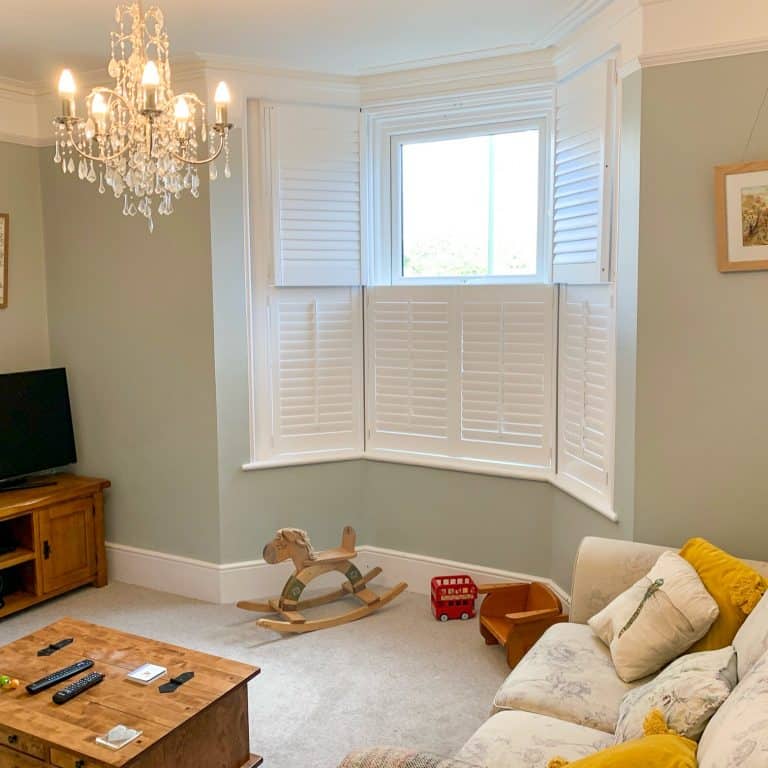 There are many other benefits to investing in plantation shutters in your home. See our other blog post on 'Why we love shutters' to see the many other ways in which shutters are practical and stylish in any home. 
To discover our huge shutter range and to see what styles could work in your home. Visit our 'Shutters' page on our website here.
Here at Winchester Blinds and Shutters we have been supplying Shutters, Blind and Awnings for nearly 30 years.
We are an independent, family run company who pride ourselves on only supplying high quality, bespoke, made to measure products.
We offer highly competitive prices without compromising on the quality of our products.
We have supplied blinds, shutters & awnings to many homes in and around Hampshire. In areas such as Alresford, Cheriton, Ropley,
Four Marks, Bishop's Sutton and all over Winchester.
Get in touch for a free no obligation quotation at hello@winchesterblinds.com or 01962 736836
Take a look at our sister website Winchester Awnings to see how we can transform your garden into a all year round usable space.