French Door & Patio Shutters
A clever solution to your glass doors
Patio doors and French doors can be a difficult window to dress. Some curtain and blind options don't always offer the flexibility and light control that you might want. Our patio and French door shutters are a perfect alternative and provide the perfect solution. The shutters fit directly onto your patio or French door which are incredibly easy to operate with a number of practical features that gives you ultimate functionality.
Our patio and French door shutters not only look stunning that add a sophisticated, timeless design feature to your home; their clever design features also offer maximum practicality. The shutters are able to fold back enabling ease of access to your doors whilst also allowing maximum light in on a sunny day. You also have the flexibility to enjoy having your doors open on a hot day but still have your shutters closed to block out the suns glare. For the ultimate light control, you also have the option to add a mid-rail to your patio or French door shutter.
These shutters not only provide great light control but they also have amazing insulating properties. The huge expanse of glass patio and French doors can let a lot of heat escape during the cold, winter months. A full height shutter to your patio and French doors can provide some much needed insulation, enabling your home to be more cost effective during colder months.
Patio and French door shutters really are an incredible solution to these tricky to dress windows. From their grand design statement, light control options to their energy efficient properties; not to mention their ultimate privacy solutions. The moveable slats really are an ingenious idea for any doors and windows. At Winchester Blinds and Shutters we can provide expert advice, measuring and fitting to a multitude of patio and French doors, including tracked, full height shutters to bi-fold doors. The clever design features of tracked patio door and bi-fold door shutters allows for a concertina effect of the panels which neatly stack at one end of the door. Find more information on our tracked shutters here.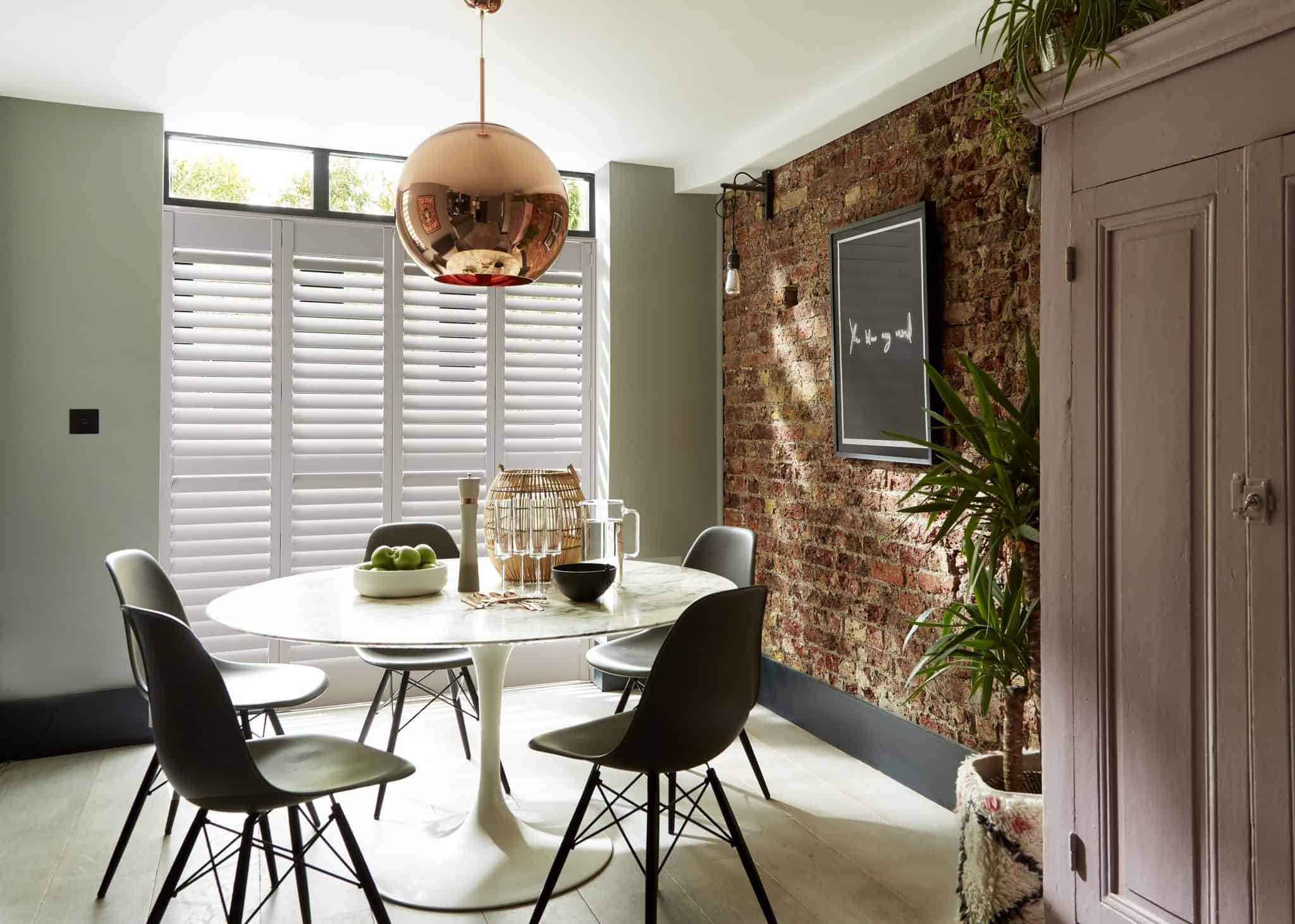 We have supplied many shutters to customers from Alresford, Winchester, Four Marks, Basingstoke and Eastleigh.
We offer a fully comprehensive package for homes throughout Hampshire, Dorset, Surrey, Sussex, Kent and London.
We also provide full height shutters, tier on tier shutters, bay window shutters, shaped shutters, conservatory shutters and many more.